The Art Of Crossing Over To & From Country
Every now and then, musical artists get the itch to try something new. Sometimes they just get tired of doing the same old thing, or they want to branch out on their own after being in a group, or they want to honor a genre that they've always enjoyed.
No matter the reason, artists still manage to turn a few heads when they make a crossover into an unexpected genre. Some ventures don't turn out too well. But others end up being huge successes, giving the artist a new "home" genre to belong to.
In this day and age, it isn't at all uncommon for country stars to cross over to pop, and vice versa. Just take the career of Taylor Swift as a prime example…she started off as a country singer and eventually transitioned into becoming one of the world's biggest pop stars.
Country-pop crossovers — from @taylorswift13 to @jtimberlake! https://t.co/omVUF4x7cf pic.twitter.com/hjnSE8jnsb

— billboard (@billboard) January 20, 2018
With pop influences appearing in country music more and more in modern times, such crossovers aren't unexpected. And truly never have been, as pop has influenced country music for decades now.
Can Rock Stars Pull Off A Country Crossover?
It's easy for a pop star to go country, and it's even easier for someone in a country "sister" genre (such as bluegrass, Americana, or gospel) to make the jump, since the genres share some common footing.
So when you think of how drastically different rock and country music are, you'd think that hardly any rock stars would trade in their electric guitars for something with a little steel.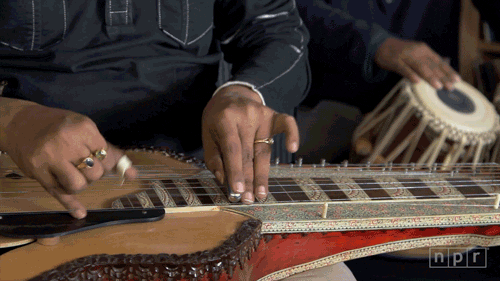 But you're wrong! There are actually dozens of rock stars, past and present, who have crossed over to country music and have done so successfully. Some of these artists just released a one-time country project, while others left their rock and roll past behind to fully devote themselves to their country career.
It would take forever to mention all of those artists, but we have named six of them for you in this list. You may be surprised by some of the names you see, since a few of them are pretty unexpected!
Sebastian Bach
Sebastian Bach rose to fame as the frontman of the American heavy metal band Skid Row, known for songs such as "18 and Life" and "I Remember You." While the band still performs today, Bach is no longer a member, as he left in 1996 to pursue other projects.
One of those projects was a country music career. In 2008, Bach competed on the CMT reality series Gone Country, in which artists from other genres competed to become a country music singer. The grand prize was the chance to record a country single produced by Big & Rich's John Rich.
Bach ended up winning his season, and his country single, "Battle With the Bottle," was released immediately after. Despite his success on the show, Bach has never fully devoted himself to country music, and remains a rocker today.
Bon Jovi
Rock band Bon Jovi sort of stumbled into country music success, and once they did, they fully embraced the genre. In 2006, the group sent a second version of its single "Who Says You Can't Go Home" to country radio, since it featured duet vocals from Sugarland's Jennifer Nettles.
The song was a smash, and topped the Hot Country Songs chart. After seeing how much country fans enjoyed the song, Bon Jovi went full-out country on its 2007 album, Lost Highway. The record featured collaborations with LeAnn Rimes and Big & Rich, giving it even more country cred.
Hot off the heels of "Who Says You Can't Go Home," Lost Highway was a huge hit with country and rock fans alike. It topped the Billboard 200 the week of its release, making it Bon Jovi's first-ever album to debut at the chart's top spot. You can say that their venture into country music paid off!
Aaron Lewis
As the frontman of the American rock band Staind, Aaron Lewis was the voice behind some of rock music's biggest hits in the early 2000s, including "It's Been Awhile" and "So Far Away."
But by 2011, Lewis branched off on his own to pursue a solo career, though not in rock. Rather, he dove straight into country music, and released his debut country EP Town Line that year. The EP topped the Country Albums chart and contained the hit song "Country Boy."
Four hit solo albums have followed since then: 2012's The Road, 2016's Sinner, 2019's State I'm In, and 2022's Frayed at Both Ends.
Bret Michaels
Bret Michaels found his claim to fame as the lead singer of the glam metal band Poison, known for its songs "Every Rose Has Its Thorn" and "Something to Believe In." The group still performs together, but Michaels has found the time to develop a solo career as well.
In 2004, Michaels paired with "Who I Am" singer Jessica Andrews to record a country single, which was titled "All I Ever Needed." While the song briefly charted, it was never a major hit. Still, that experience seemed to heighten Michaels' appreciation for the genre, which he would revisit over a decade later.
The year was 2015, and Michaels stunned everyone when he announced the release of his new solo country single, "Girls On Bars." After debuting on CMT, the song generated the highest number of views of any debut single in the network's history.
A month after the song's release, Michaels released his debut country album, True Grit, which featured a mix of old and new material. Now there's a country crossover you probably never expected to read about!
Darius Rucker
The Hootie & the Blowfish frontman may have started out his career as a rocker, but he's a certified country star by now. Instead of singing jams like "Hold My Hand" and "Only Wanna Be with You" as part of a band, Darius Rucker went solo and released his debut country record Learn to Live in 2008.
That album generated three number one country hits, but it was the song "Wagon Wheel" that truly put Rucker on the map as a country singer. His 2013 rendition of the song was a massive hit, and has since been certified triple platinum.
If you need any further proof that Rucker is now a full-on member of the country music community, look no further than the list of Opry members. He was asked to join in 2012, and has been a devoted member ever since!
Steven Tyler
Aerosmith frontman Steven Tyler threw everyone for a loop in 2015 when he announced he was releasing his first solo project. As if that wasn't surprising enough, the rocker revealed that he was going country!
His debut country single, "Love Is Your Name," was released in May 2015 and made its way into the Top 20 on the Hot Country Songs chart. He followed up with another charting single, "Red, White & You," which was released in 2016.
The entire album also made its debut that same year, titled We're All Somebody from Somewhere. As shocked as people were when Tyler announced his plans to release it, they were more than willing to give it a listen. It made one rockin' debut, as it topped the Country Albums chart the week it was released.
We'd say that Tyler's crossover into country was a success, wouldn't y'all? In case you haven't heard any of his country tracks before, enjoy his official music video for "Love Is Your Name" below.
Which one of these rockers' country music careers were you most surprised to hear about? We're sure some were more surprising than others!