A Song Devoted To Ones We Have Lost
In late 2018, Justin Moore debuted a song with a wealth of emotional power. Titled "The Ones That Didn't Make It Back Home," Moore released the track as the first single off of his album, Late Nights and Longnecks.
Even without any visuals to accompany it, you can instantly picture the sad story that unfolds in the song.
It was clear just from listening to the song that it would serve as an ode to military members who gave the ultimate sacrifice. But once Moore finally released its official music video, it took on an even grander meaning, and honored even more people.
Stories Weave Together In Tear-Jerking Video
As expected, the military was recognized. The opening scene shows a military mom getting supplies for a cookout, but despite the happy occasion planned later in her day, she can't help but miss her son stationed overseas.
The following scene then shows troops trying to advance while being under fire. One of the men slips and goes down, prompting him to pull out a wedding photo to see the sweet face of his wife.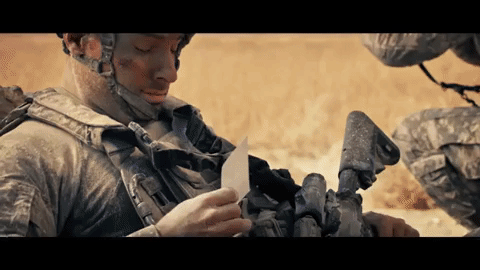 Then, the video transfers to show that man's wife, who works as a teacher in an elementary school. In the middle of her lesson she turns to her students in terror, realizing that something terrible is happening outside her classroom door.
Wanting to protect her students, the teacher gathers them all together in a corner of the room and huddles with them.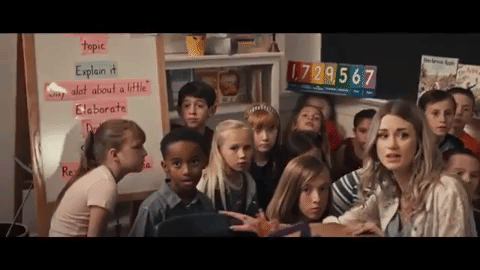 One of the students happens to have a police officer as a father, who we then see taking off on a dangerous call. His story then bleeds into a firefighter's, who we see gearing up to go into a burning building.
In the end, all of the people we meet throughout the video turn out to be alright, and go on to live their lives. However, they will never forget how lucky they are, since they will always remember "The Ones Who Didn't Make It Back Home."
The Creative Vision Comes To Life
Directed by Cody Villalobos, Moore's social media manager and a former EMT, the premise of the video was inspired when Moore and his band traveled to play a benefit concert for Parkland students following a shooting that took place at the city's high school.
"I felt that only showing military visuals didn't give tribute to everyone who might connect to this song," Villalobos said during an interview with People, "and not to all who inspired Justin to write the song in the first place."
Here's to the families that live in the reality of this video, and to the ones that didn't make it back home… Thanks to @CodyVillalobos for making a great video to honor all of these men, women, and children. What'd y'all think of the video?
https://t.co/fbQC97Y1T9

— Justin Moore (@JustinColeMoore) February 5, 2019
In addition, Villalobos was hopeful that the video's interconnected stories would show how deaths and tragedies affect more people than many ever realize.
"Just like most people are connected to someone in these lines of duty, I wanted to portray the residual effects of losing someone and how many people it affects," he said.
That's certainly the effect that Villalobos achieved when he created the bone-chilling music video for "The Ones That Didn't Make It Back Home." If you're ready to cry your eyes out, grab a box of tissues and hit "play" on the music video below.
This video is such a powerful tribute to all who have left this world far too soon.