One of the most-famous spouses to any country music icon was noticeably missing from last night's annual CMT Music Awards…but very few actually know why…
At nearly every single red carpet event in either acting or music, you will find two of the brightest smiles and familiar faces: Keith Urban and wife, Nicole Kidman. But the 2019 CMT Music Awards were one very obvious exception.
Some photos from tonight. We are so proud of @KeithUrban and @juliamichaels pic.twitter.com/lz6Y7M4xrQ

— Keith Urban Central (@KeithUrbanCntrl) June 6, 2019
Named the winner for Collaborative Video of the Year with his duet partner Julia Michaels, these two were spotted all around Bridgestone Arena in Nashville celebrating after they accepted the award for "Coming Home."
Congratulations @kanebrown and @KeithUrban on your @CMT Awards! ✨ pic.twitter.com/Ca3d0Hmw2N

— UMPG Nashville (@UMPG_Nashville) June 6, 2019
But as cameras panned across the audience and around the venue, Nicole was nowhere to be found. And usually, she can always be seen in a multitude of shots.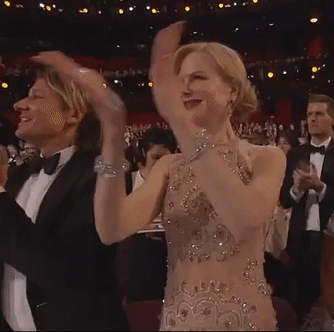 As Keith took the stage and began his acceptance speech, he admitted why Nicole couldn't be there tonight – and expressed his deep and sincere sadness for her having to miss the evening.
"My wife, Nicole Mary, who's at home tonight," Urban said, adding that she couldn't make it because she's "working in New York, actually."

"I wish you were here, baby girl," Urban declared. "I miss you."
According to folks talking about this on the web, Kidman is in New York working on a television series called "The Undoing" that's scheduled to air in 2020.
Check out Keith Urban's performance from last night's CMT Music Awards below.