Claire Ryann Crosby was only 3-years-old when she became a viral YouTube star. Her parents realized early on that the adorable toddler had perfect pitch, loved to sing and had an affinity for Disney tunes. The obvious thing to do was to record Claire and share her talent with the world. Her first video, "Part of Your World" from The Little Mermaid, has more than 17 million views to date and was the video that made Crosby a household name.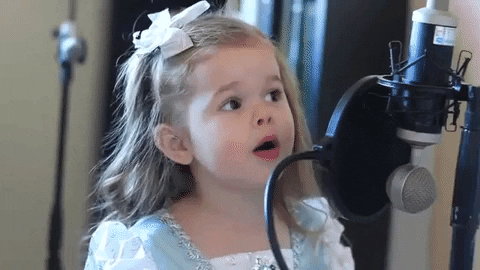 In the years since, Claire has appeared on Little Big Shots with Steve Harvey and she and her dad have become regular guests on The Ellen DeGeneres Show. Claire has also been cast in a movie remake of The Little Mermaid.
In addition, the Crosby's have built impressive social media channels with a YouTube following of more than 1 million and a Facebook following of 2.6 million. The family's success can be attributed to creative video editing and elaborate costumes used in their cover songs. But, the Crosby's most successful cover to date was a raw, unedited duet between Claire and her dad as they sang "You've Got A Friend In Me" from Toy Story.
With each cover video, Claire's talent becomes more and more apparent. Roughly one year ago, Ellen Degeneres gave Claire a ukulele, and she's been on a mission to learn how to play ever since. Like the seasoned musical pro that she is, Claire Ryann has shown impressive progress with the instrument as seen in her most recent cover of the Elvis Presley classic "Can't Help Falling In Love."
At only 6-years-old, Claire Ryann Crosby has the makings of a superstar. An incredible voice, a supportive family and a social media following that is sure to carry her to great success. Hear Claire sing "Can't Help Falling In Love" in the video below.