The first few notes of  "Bohemian Rhapsody" set a crowd up to see a performance they'll love, and it's hard to match the original. Kellie Pickler managed to wow the crowd at American Idol with her cover of the iconic song.
American Idol judge Randy Jackson said that he was worried when she first announced she was going to do the song. After hearing her crush the song on stage, Jackson corrected himself and said, "You know what? I think you worked it out! I was entertained."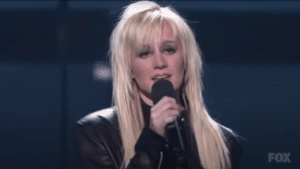 She reveled in the praise from the judges, clearly nervous that she had taken on a song too iconic to cover properly. Judge Paula Abdul expressed sentiments similar to Jackson, saying, "I was a little nervous too. You started off a little hesitant, but you worked it out and you showed the rocker chic that you are."
Even notoriously tough judge Simon Cowell ended his comments with, "Kellie, I think it worked. I think you did good."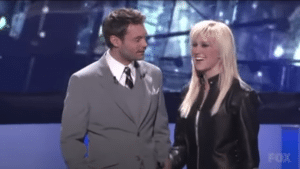 Pickler was walking on air after hearing the judges' thoughts on her performance. While she didn't end up winning the American Idol competition, she became a household name after stealing the hearts of country music lovers all over the country.
Watch her incredible performance below!