The Making Of "Make You Feel My Love"
Written by Bob Dylan,"Make You Feel My Love" has to be one of the most well-known love songs of all time. Reason being? Because ever since Dylan penned the romantic track, it has changed hands numerous times, being recorded by artists of all genres.
It was actually Billy Joel, not Dylan, who was the first to release "Make You Feel My Love" on a commercial scale in 1997. Dylan followed up with his own version later in that same year.
Pop artists have also given their voices to the tune, including Kelly Clarkson and Adele. But perhaps the most well-known version is by a country superstar.
Bob Dylan's Love Song Meets Country Superstar
Garth Brooks released his rendition of "To Make You Feel My Love" in 1998 as part of the soundtrack for the film Hope Floats. His future wife, Trisha Yearwood, also recorded a version of the song for the same soundtrack.
Brooks' recording was the one that caught wind, and it climbed up the charts. It topped the Billboard Hot Country Songs chart and secured the eighth spot on the Adult Contemporary chart.
To this day, Brooks' rendition of "To Make You Feel My Love" remains beloved by music fans of all genres.
'Voice' Contestant Delivers Tearful Performance
Since "To Make You Feel My Love" is such a popular song, it's a go-to choice for contestants to perform on singing competitions. If done well, their performance can result in many tears and a standing ovation.
That was the exact result that Michelle Cashman got after she sang "To Make You Feel My Love" on The Voice Australia. She only sang for a little over a minute, but that was more than enough time for her to catch everyone's attention with her gorgeous performance.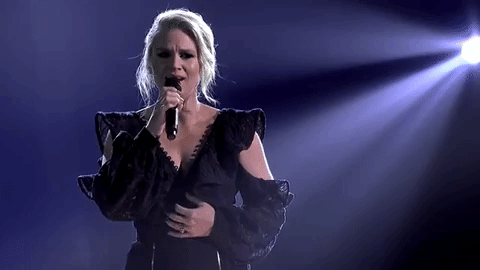 Cashman allowed herself to be vulnerable with her performance, and had tears in her eyes most of the time that she sang. Her emotional response to her own performance led to an equally emotional response from the coaches and audience. We're sure there wasn't a dry eye to be seen by the time she was through.
Prepare to weep as you watch Cashman sing "To Make You Feel My Love" in the video below. She did a remarkable job, don't you think?