The country competition is heating up on this season of The Voice! As each contestant took the stage to fight for their spot in the Cross Battles, it was obvious this is going to be a tough season for the coaches. With talent stretching from Indie to R&B music, it might just be the most unique season of all.
Season 16 of The Voice has brought in a whirlwind of talented aspiring artists and even a brand new coach, John Legend. Right from the beginning, all four coaches found themselves fighting over contestants during the blind auditions. While steals and surprises unfolded, it ultimately ended with their teams coming together in perfect fashion.
A Legendary Fit
Although it is Legend's first time coaching the hit series, his team is undoubtedly thriving. With talents from all different backgrounds, it's no question things are looking legendary for the newcomer. One artist that has left quite the impression on the competition thus far, is Idaho-native Jacob Maxwell. From his very first audition, he had the coaches in awe of his unique yet powerful tone.
Now, he's back on the stage to prove just how far his voice can go. Maxwell serenaded the audience with a raspy rendition of Shania Twain's "You're Still the One." His silky vocals soared through the venue, reminding both the audience and coaches why he deserves to be in this competition.
Not to mention, Legend couldn't have looked more proud.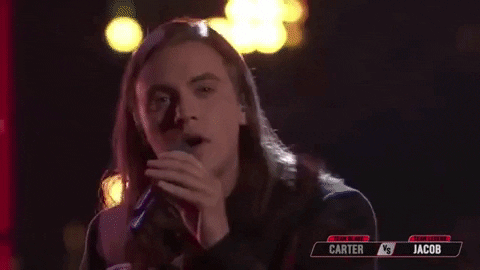 Maxwell doesn't carry much of a twangy country tone but his soulful vocals were the perfect fit for this 90s hit. There truly isn't anyone else like him in the competition.
We can't wait to see what is in store for Jacob Maxwell on The Voice!