A Dark Horse Contestant Comes Through In Battle
Most Voice contestants demonstrate growth throughout their time on the show, with some of the greatest changes taking place between the blind auditions and the battle rounds. Thanks to the instruction they receive from their coach and advisor, the artists are able to refine their talents in a short amount of time.
As a result, someone who made a moderate impression during the blinds can make a huge impression during the battles. And someone who blew the coaches away in auditions can end up leaving them in absolute awe once the battles roll around.
The latter scenario is what took place when Team Adam's Patrick McAloon and Andrew Jannakos battled over Tom Petty's "Free Fallin'."
Without hearing a single note out of the artists' mouths, most of the coaches likely assumed this battle was going to be McAloon's. He turned three chairs with his blind audition, and all of the coaches were professed fans of his unique voice.
It was Jannakos who had the most to prove. While no one doubted his talent, the coaches had no idea what he was capable of doing.
You can imagine how shocked the coaches and viewers were when Jannakos soared through his "Free Fallin'" battle, displaying vocal power no one knew he had.
Reaching For The Clouds
But the most impressive part of his performance was his range. As a baritone singer, the coaches were expecting that Jannakos would stay in his comfort zone and maintain his lower register. But he stunned them all when his voice climbed to hit one high note after the next in the chorus.
His switch to the high part of his range was so shocking that John Legend had to ask Levine if it was actually Jannakos singing the higher part.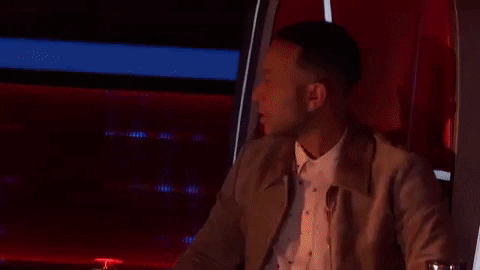 All of the coaches were in agreement once the performance wrapped up. McAloon delivered a spectacular performance, but Jannakos stunned them all. Even Levine, who heard them in rehearsals, was blown away by Jannakos' performance, which is why he chose him as the winner of the battle.
If you weren't one of the millions who tuned in to watch this incredible battle, be sure to check it out below. Jannakos' switch into his higher register was something that no one was expecting!