The moment Darci Lynne Farmer stepped foot on the stage of America's Got Talent, it became vividly clear she is special.
From her charming spirit to her unbelievable talent, it really is no wonder the singing ventriloquist earned Mel B's coveted "Golden Buzzer."
While the young teen's voice is stunning when she sings with her mouth closed, Darci Lynne's actual voice is somehow even more incredible.
Prior to stealing the hearts of the nation on Season 12 of the talent competition, the singing ventriloquist left her puppets at home to debut her impressive pipes performing "Blue Moon of Kentucky."
"Blue Moon of Kentucky" was originally recorded by Bill Monroe in 1946, later taken on by Elvis Presley nearly a decade later in 1954.
Pouring her signature charm into her performance, the Oklahoma-native perfectly executed her delivery of the country tune. Beginning her performance without music, Darci Lynne showed off her insane vocals before picking up the pace for a lively rendition of the timeless hit.
From learning the art of ventriloquism when she was only 10 years old to winning AGT just two years later, is there anything this talented girl can't do?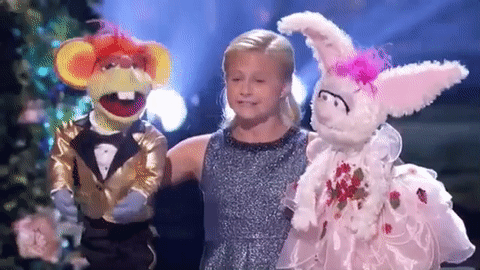 You can watch Darci Lynne sing "Blue Moon of Kentucky" below.