Glen Spends Final Moments Cementing Legacy
Glen Campbell was one of the greatest artists to ever grace country music. With iconic hits such as "Wichita Lineman" and "Rhinestone Cowboy," Campbell earned the status as a country music legend.
After decades of singing and performing, Campbell received some heartbreaking news in 2011. He was diagnosed with Alzheimer's, but he didn't let that stop him right away.
Before he lost his ability to sing, Campbell embarked on one final tour. That tour became the subject of the documentary Glen Campbell: I'll Be Me, which detailed how Campbell handled his struggles while out on the road.
Glen Campbell movie documentary 'I'll Be Me' available on Netflix. Lovely testament to a good man.

— Johnnie Walker (@piratejw) August 9, 2017
Just One More Song…
Campbell recorded one final song for the film, called "I'm Not Gonna Miss You." Written by Campbell and Julian Raymond, the emotional song served as the country legend's love letter to his wife and children.
"I'm Not Gonna Miss You" was nominated for and won the Grammy Award for Best Country Song in 2015. Since it was used as part of a film, it was also nominated for an Academy Award for Best Original Song, but lost to "Glory" from the film Selma.
At that time, Campbell was unable to attend the Academy Awards in 2015. His wife Kim and daughter Ashley came to represent him at the ceremony, while another country star performed "I'm Not Gonna Miss You" in his place.
Tim Aims To Make Glen Proud
That country star was Tim McGraw, who took a seat at center stage while dozens of brightly-lit bulbs surrounded him. Although a band played along with McGraw as he sang, he was the only person you could see out on stage, making the performance more intimate and personal.
At first, McGraw started off singing a cappella, giving you the chance to hear the raw emotion in his voice. The weight of the moment was clearly on his mind, as he poured his heart into every word.
McGraw's devotion to his tribute resulted in a stunning performance that touched everyone who watched. Campbell's wife and daughter seemed particularly moved, as they looked at one another with heartfelt smiles once he finished singing.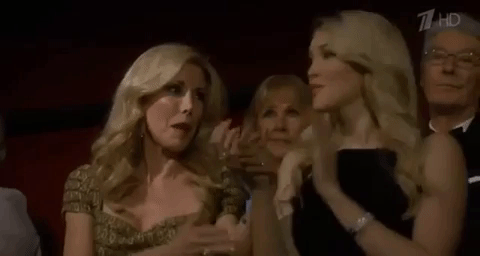 Something this beautiful deserves to be watched over and over again. Hats off to McGraw for delivering such a breathtaking performance in honor of country music's "Rhinestone Cowboy."
Campbell is truly missed and there will never be another like him.