Firepit Vs. Barbecue
When people think "summer," there are some words that instantly come to mind. Most of those words are summertime activities, including boating, fishing, swimming, and of course, barbecuing.
Summer nights are the perfect time to roll out the grill, throw on a few steaks or burgers, and enjoy some quality time with friends.
Grilling out dinner #lakecumberland pic.twitter.com/taSYMjnvyP

— i0wnzu (@i0wnzu) April 29, 2019
What if you want the heat without necessarily feeling obligated to cook anything? Well then you strike up a bonfire lit up a firepit, giving your friends something warm to sit and chat around, and maybe roast a marshmallow or two.
But y'all know that firepits can get expensive, and bonfires are sometimes hard to handle. Then what if someone decides they're hungry for something more than a s'more or a hot dog on a twig?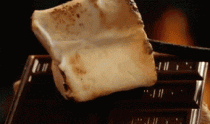 You have to break out the grill anyway at that point!
A Solution To A Summertime Dilemma
What if we told you that there is one catch-all item that could solve all of these problems for you? And, to top it all off, it doesn't even break the bank!
Behold, the solution to your summertime dilemma, the all-in-one firepit and barbecue!
Somebody call 911… Our garden #Specialbuys are too ? to handle. Get everything you need at our Garden Event, online now and in store Thursday for #NationalGardeningWeek. pic.twitter.com/KYWOCkOUVF

— Aldi Stores UK (@AldiUK) April 30, 2019
You can find this piece of outdoor decor at an unexpected place…Aldi grocery stores.
According to Aldi's description on its website, this firepit/barbecue is made of faux stone and is "easy to assemble and transport." The firepit can be transformed into a barbecue by placing a chrome-plated cooking grill on top. 
The best part? This beauty only costs $65!
There Are A Few Catches
However, there are a few catches. For starters, the firepit is already sold out online. So if you want to track one down, you'll have to do some searching in person. It is now on sale in stores, and is a limited time offering that is sure to go fast.
@AldiUK been to three aldi stores this morning and none had the #specialbuy #firepit at £49.99 … how many are sent to each store? Who's getting first dibs on these items? Often same story with these special buys… ? #aldi

— Jen (@jennysudell) May 2, 2019
Here's where the other catch comes in.
As of right now, it seems to only be available for sale in UK stores (where it costs £ 49.99. So if you live in the U.S. you may be out of luck unless the U.S. Aldis start selling the pits. Or, you can keep your fingers crossed and hope they come back in stock online.
But if you live in the UK, you're in luck, because you live in the land where these magnificent firepits/barbecues are currently on sale. Better hurry up and track one down, because we have a feeling they'll sell out of stores just as fast as they did online!
If you don't happen to get a firepit in time before they sell out, you can still cook quality barbecue in the comfort of your own home. Check out one of our favorite barbecue recipes (for Trisha Yearwood's Slow Cooker Pulled Pork Sandwiches) below!