Raise your hand if you already knew that giant spiders (a.k.a. "tarantulas") can swim!?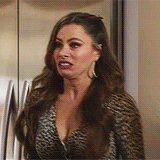 Okay, so apparently these massive eight-legged beings not only live among us but now many have learned that they can actually SWIM. Swimming spiders? Hard pass. 
But – they exist. So, naturally, someone in Texas filmed the complete nightmare for everyone on the internet to enjoy – and it has since gone incredibly viral.
Just for fun, here's a picture of a tarantula swimming. #CuteAnimalPix pic.twitter.com/2Txe1aeF98

— Jan Siegel (@Siegel_Jan) June 1, 2018
The video, which was taken in Big Bend State Park is located below. For those of you with arachnophobia – first, I'm not sure why you're reading this in the first place…but you might not want to click the play button.
And those with less fear – click away!