A Franklin,Tennessee, man nearly lost his finger after being bit by a baby timber rattler. Photos of Austin McGee's unfortunate accident have gone viral and are serving as a gruesome warning that baby rattlesnakes are every bit as dangerous at their adult counterparts.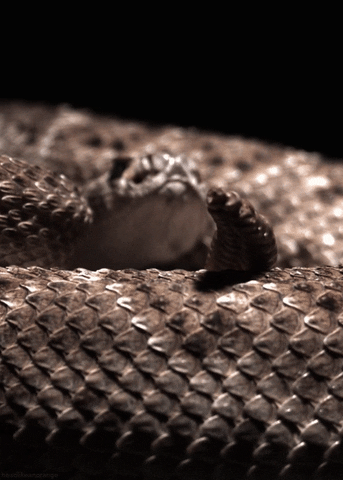 McGee, who lives in the Nashville suburb, was working with a friend, Noah Hammer, to clean up some nearby woods. Noah claims that he heard "a faint little rattle," but thought it was just a bug. That's when McGee reached for a piece of metal and was bitten by the baby rattler on his left index finger.
"It didn't hurt real bad, just like getting stung," McGee said.
Thinking that the bite would get better on its own, he kept working. But, the bite progressively got worse which led Austin to the local emergency room.
"They popped it and it went back down and then the skin around it kept coming off," said McGee. "It was like a throbbing, it was beating with my heart every time."
He thought he was going to lose his finger, but doctors believe he will make a full recovery in six to eight months.
"It was just kind of a freak accident," said McGee. "I honestly never thought that a rattlesnake bite was that big of a deal."
Austin McGee hopes his misfortune will serve as a warning to others when they're working outdoors. His words of advice?
"Just watch out, watch your step, and don't pick stuff up unless you kick around it and look around it."
Austin McGee's friend, Dalton Dorris, shared photos and details of the accident on Facebook. It has since garnered more than 23K shares and 8K comments. Be warned: The photos below aren't for the faint of heart.