It's less than one month until Easter, and if you're like us you're waiting until the last minute to buy those Easter basket goodies. But, this is one year that you may not want to wait if you want to get dibs on the Easter treat that everyone is talking about. "Bunny Farts" are the hottest Easter treat to hit shelves since Peeps, the iconic sugar-coated marshmallow chicks, was released more than six decades ago.
"Bunny Farts" is nothing more than cotton candy with a super creative name, and apparently a delicious taste. Produced by a company called Bag of Farts, a 3-ounce serving of the sweet treat comes packaged in an fun little bag featuring a cartoon Easter bunny….passing gas.
The name "Bunny Farts" will either immediately disgust you or will pique your curiosity. If you're the curious type, you're probably asking yourself, "What exactly does a bunny fart taste like?" According to the candy listing on Amazon, it tastes just like fruit punch.
In addition to being a hilarious (and tasty) gag Easter treat, Bag of Farts donates 10% of every "Bunny Farts" purchase to charity. How great is that? And, if "Bunny Farts" aren't your thing, you're in luck. The company also offers a variety of farts including reindeer, cat, cupid, dinosaur and pony farts, as well as cotton candy nuggets called Unicorn Toots.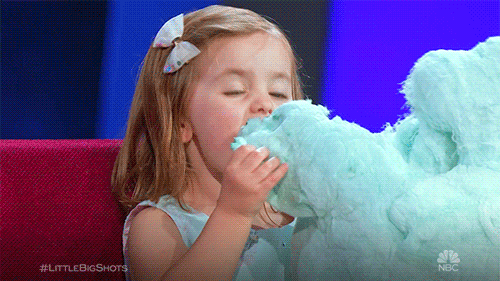 What kind of person decides that selling farts is a good idea? Somebody with a good sense of humor, apparently.
"Yup! We've combined two of the best things under the sun into one amazing product: cotton candy and farts! Each design contains a snack size bag of cotton candy with a funny tale of toots on the back. Does it get any better than that?" the website reads. "We love jokes and making people laugh. One day it dawned on us that the world needed the perfect gift they could send a friend that would guarantee a smile. The idea of farts in a bag soon followed. We've never met someone that didn't see them and immediately start smiling and laughing."
If you want to receive your "Bunny Farts" in time for Easter, you can click here to order.