25-year-old Georgia native Hunter Price walked on the America's Got Talent audition stage in 2018 with so much confidence. With his guitar strapped around his back, the judges asked how he got into singing. Turns out when he was 18, his mom entered him into a karaoke contest and hasn't stopped singing since.
Simon Says…"Hang On"
He revealed he would be performing his mom's favorite song "(Everything I Do) I Do For You" by Bryan Adams.
The minute Price started singing, Cowell had an odd look on his face. He didn't need to hear much more so he raised his hand to stop the audition.
"Hang on," Cowell said. "Hunter, I think what you were doing was very generic. Forget about the karaoke competitions, I've heard that a million times. I think you have a good voice, so what's missing here? What's the missing part?"
Cowell asked the singer which artist he looks up to. With a little hesitation, Price said, "I kinda honestly want to be like Taylor Swift," which got a few chuckles from the crowd. Noting that she is known for her songwriting, Cowell asked if Price brought an original with him, which he did.
Take Two
While re-tuning his guitar, he introduced the original song by saying, "This is called 'Left Behind'."
Price began the new song, and the audience gave him an immediate round of applause. Cowell looked much more pleased this time around, and Price really proved his professionally by being able to change his audition piece on the spot like that.
Winning Over The Judges
Cowell admitted he felt like he just watched two completely different auditions, while Mel B. can be heard saying, "That was much better!"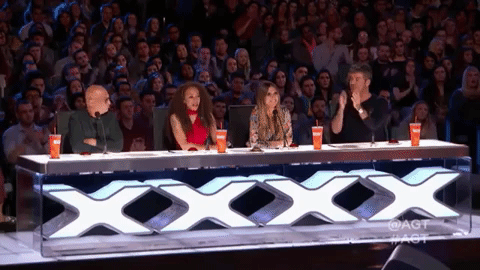 Price was praised for his songwriting ability and the song's "great melody," and was advanced to the next round of competition. We can't wait to see what he has in store for us next time.
Watch Price's full audition in the video below.