Future Voice Coach & Wife Bring On The Laughs
Over the course of its many seasons, The Voice has welcomed hundreds of singers to its blind audition stage. But we can guarantee that you've never seen a blind audition quite like the one we have to share with you here.
Since the show films the blind auditions for each season in advance, the lineup of coaches is usually set at least one season into the future. For example, it was already known during Season 15 that Jennifer Hudson would not return for the following season, and that Kelly Clarkson, Blake Shelton, and Adam Levine would be joined by someone new.
That someone happens to be superstar singer and recent EGOT winner (Emmy, Grammy, Oscar, and Tony), John Legend.
A Christmas Nightmare
As he prepares to coach The Voice for the first time, Legend is making himself at home on the NBC network. He and his wife, model, author, and Lip Sync Battle co-host Chrissy Teigan, starred in a Christmas special that aired on NBC ahead of the holiday season.
In an effort to tie the Christmas special to Legend's new role on The Voice, the show filmed a funny clip of Teigan taking to the stage to audition in front of her husband and the other three coaches.
The clip opens with Teigan slipping into slumber and diving into dreamland. As the dream kicks off, she is horrified to find herself standing on the Voice stage in her pajamas and Christmas slippers.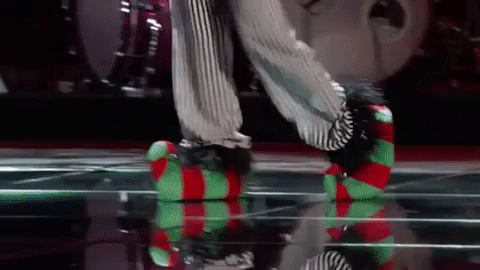 Poking Fun At Adam To Make Blake Happy
Seeing all four of the red coaches chairs turned toward the crowd, a terrified Teigan questions if she's expected to sing for them. Not confident in her vocal skills, Teigan resorts to humor in order to impress the coaches.
She aims to please Shelton first, and does so by trashing his nemesis Levine in a sassy voice. She pokes fun at Levine's former status as the Sexiest Man Alive, saying that Shelton (the 2017 holder of the title), is better.
"You know who's the sexier man than you? I'm the sexier man than you!" she teased.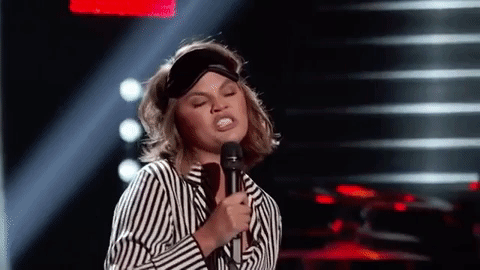 Clearly amused, Shelton turned his chair around in an instant after hearing that!
Impressing The Other Coaches
Seeing how well her comedic tactic worked, Teigan took the same approach with Levine. Flipping the tables, she chose to make fun of Shelton and how country he is. Levine couldn't resist, and turned his chair around.
Teigan then sought advice from Levine on how to get Clarkson to turn her chair. "Start talking stupid fast," he said.
She gave it a shot, and sure enough, it worked!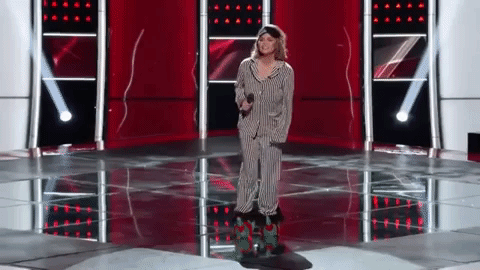 That left Legend as the only person for Teigan to impress. What she said that got him to turn his chair was so funny, it will likely have you laughing your head off!
We won't spoil that part of the clip for you, to be sure to check it out in its entirety below. This is definitely the strangest (and the funniest) blind audition that you'll ever see.