One backwoods gender reveal took a detour when what was supposed to be an epic moment shifted to an unfortunate crash! Standing beside a white pickup truck, one man was eager to start the engine and finally reveal the gender of the expected baby.
As family members stood behind the camera, the man started the countdown from three before turning his key in the ignition and pushing colored smoke through the exhaust.
Although blue powder burst from the exhaust pipes, the gender became the least of everyone's worries as the truck unexpectedly darted away!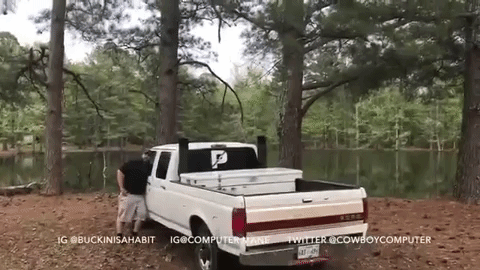 Running alongside the vehicle and hanging out the window, the man desperately tried to stop it before it slammed hard into a tree just down the embankment.
Everyone was completely speechless, excited for the expecting parents, but sure hurting for the owner of this truck.
You can watch the insane video below!