Just when we think we've heard everything that is worth hearing on The Voice, we get a pleasant surprise. That is exactly what happened during Tuesday night's season 16 Blind Audition episode when country singer Rebecca Howell took the stage.
The recent high school graduate took her first airplane ride to stand on the Voice stage. And boy are we glad she did! With a voice that belies her age, Howell tackled a song that is notoriously hard to sing…Reba McEntire's "The Night The Lights Went Out In Georgia."
McEntire made the song famous in the country music genre, but she wasn't the first or the last artist to record it. "The Night The Lights Went Out In Georgia" was first recorded by actress and comedienne Vicki Lawrence in 1973. It was written by Lawrence's then-husband Bobby Russell who offered the song to the "Goddess of Pop," Cher. But, Cher refused and Lawrence recorded it herself because "she believed it was destined to be successful." And she was right. Lawrence turned the song into a chart-topping hit.
Several years later, "The Night The Lights Went Out In Georgia" was re-recorded by Tanya Tucker, but it was Reba McEntire's 1991 rendition that secured the song's place in country music history. During a promotional tour for the song, Reba made a surprise appearance on Vicki Lawrence's talk show where the two performed the song together.
During The Voice Blind Auditions Tuesday night, coaches Blake Shelton and Kelly Clarkson immediately recognized the familiar opening rift of the Reba classic. They turned to each other with knowing looks and just waited for the other to turn their chair. It was Kelly who turned first and she did so within seconds of hearing Rebecca Howell's voice that sounds eerily similar to Reba herself.
Blake Shelton followed suit, as did John Legend who admitted that he would be an "unorthodox choice" for the country singer, but argued that R&B and country are close in style.
"You were subtle in the right spots. When you had to belt you did the right thing," Legend told Howell. "I was very enthusiastic to turn around when I did."
Surprisingly, Kelly Clarkson didn't play the "Reba's my mother-in-law" card, but she did throw out some solid compliments that any country music hopeful would be delighted to hear. "You almost have this Lee Ann Womack vibe which I love. She has a great voice!" Kelly said with resignation feeling that Howell was sure to pick Blake Shelton as her coach regardless of how hard the other coaches fought for her.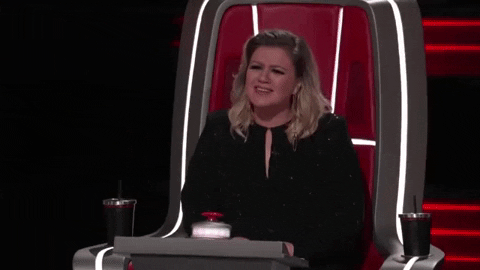 In a move that surprised everyone, Howell chose to join Team Kelly. With a two-for-two record of taking female artists, including last year's winner Chevelle Shepherd, to the top, it's hard to argue that Kelly Clarkson was a smart pick for Rebecca Howell.
Watch Rebecca Howell's full Blind Audition in the video below.