Do you have experience caring for horses? Do you know how to drive a carriage? Do you live in England, or are willing to move there?
If you answered "yes" to all of the above questions, then a new job just opened up that would be perfect for you. And it will have you working for none other than Her Majesty, Queen Elizabeth.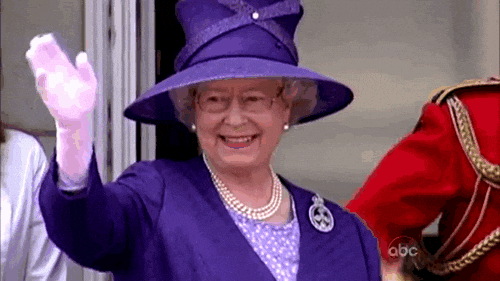 The Royal Household website announced that Queen Elizabeth is currently searching for a new "Liveried Helper" to care for her horses at the Royal Mews.
Applicants need the following qualifications:
"A passion for horses and experience of working in a yard…"
"[Be] an outstanding team player and proficient in all aspects of stable management."
"[Be] a highly capable and confident rider, with willingness to acquire knowledge of driving carriages and of state harnesses is important, as is a flexible and proactive approach to work."
The person who is hired into the position will be in charge of the horses' daily care, exercising the horses, training the horses, preparing horses for ceremonies, and maintaining the stables and equipment.
Whoever becomes the Liveried Helper will be paid £22,400 (or approximately $27,500 U.S. Dollars) per year. In addition, the Liveried Helper will be given accommodations at Buckingham Palace.
The new employee will also receive 33 holiday days, a 15% employer contribution pension scheme, and meals will be provided.
If you're interested in applying for the position, the Royal Household will be accepting applications until October 10. Interviews will be held on October 21 and October 22.
You can learn more about the Queen's beautiful horses by tuning in to the video below.