The Grease superstar and country music sensation opened up about the devastating loss of her beloved brother in a social media post this week.
One of the most recognizable names in pop culture worldwide is John Travolta…and right next to his is Olivia Newton-John. Together they starred in the absolute smash hit movie-musical Grease and have chartered careers in music, movies, and philanthropy in the decades since.
Came across this fantastic shot of Olivia Newton John and John Travolta…they just ooze cool pic.twitter.com/cOkI7Fj4GP

— Leo rising ?? (@_LeoRising_) May 24, 2019
Part of Newton-John's incredible story is her openness with fans about her personal health struggles, triumphs, and charity work in cancer treatment and research. So, she is no stranger to sharing personal details of her life on social media.
The 70-year-old country music superstar and movie actress posted a series of photos on her Facebook page on May 23rd, 2019 that detailed her brother, Dr. Hugh Newton-John's life – all the way from childhood.
In her post, she expressed her deep sense of loss and grief as she explained he had passed away recently following "many years of decline."
"I love him so and will miss him terribly," Olivia Newton-John added.
This beloved pop culture icon really does know how short life can be, so it's no wonder how this has affected her deeply. She herself has had to confront the reality of death several times in her life as she has repeatedly battled cancer.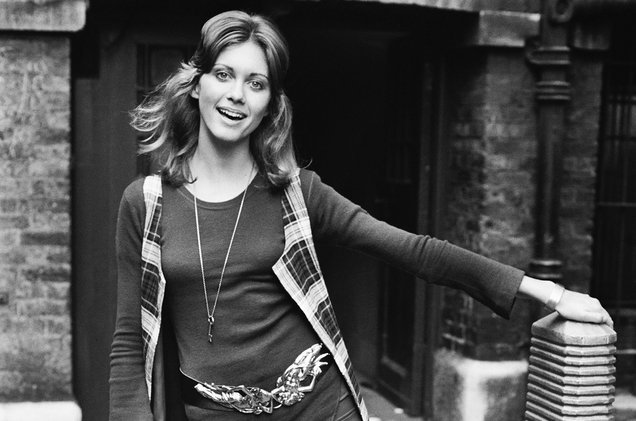 Olivia Newton-John was first diagnosed with breast cancer way back in 1992. She successfully beat that fight with this terrible disease and went on to create a hospital and wellness center in Melbourne, Australia. Called The Olivia Newton-John Cancer and Wellness Centre, it has been a beacon of hope for many Australians who are faced with the disease – and Newton-John is known to stop by the hospital and visit patients on occasion.
Unfortunately, her brother suffered from other ailments in his later years that he succumbed to. In her post, she reveals he passed away earlier this month on May 7th, 2019 in Melbourne, Australia following a health battle that lasted many years.
She shared his obituary which reads, in part, "Sadly, Hugh Newton-John died recently after a long battle with debility and decline. Hugh was a well-respected infectious diseases clinician at Fairfield Infectious Diseases Hospital in Melbourne during the 1970s and 80s where his lively personality, sharp intellect and amazing ability to reassess complex infectious diseases was highly regarded."
Our hearts break for Olivia Newton-John and her family during this very difficult time. Read her full post below along with the photos of her beloved brother she shared.