One horrible person responsible for this crime is on the loose after a Good Samaritan discovered a sealed box at a local landfill – but there wasn't trash inside…
A visitor and Good Samaritan to the Puntzi Lake Landfill in British Columbia stumbled upon a box that seemed to be out of place there. And upon further examination, it was sealed shut after a person trapped a one-year-old dog and her litter of nine puppies inside and left them to die.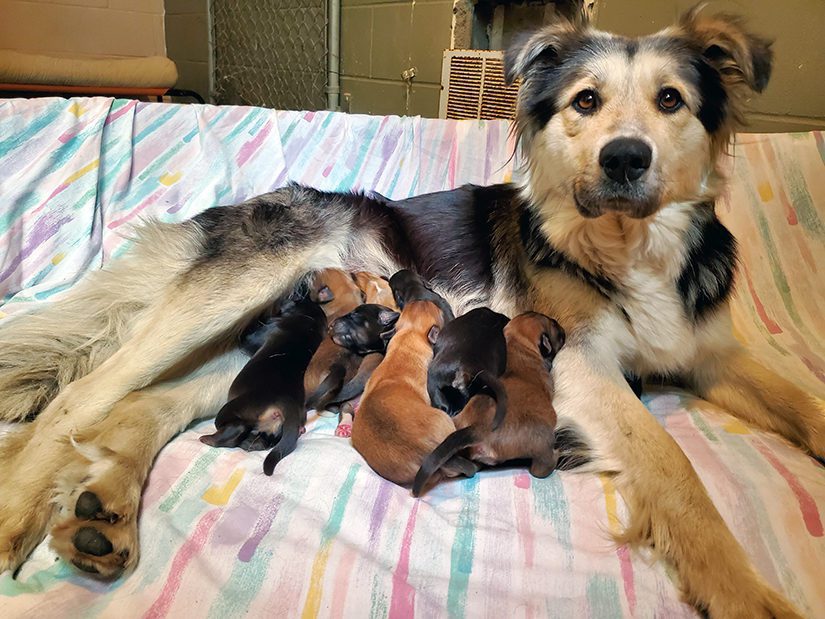 The British Columbia Society for the Prevention of Cruelty to Animals or BC SPCA took custody after the person found this sealed box and rescued this precious pup and her babies from a true act of evil. And now, the organization is working with local law enforcement to locate the suspect and bring them to justice.
"There is no excuse for simply walking away from a pet and leaving them to die," Lorie Chortyk, general manager of communications for the BC SPCA, said. "Abandoning animals is against the law and individuals can be prosecuted for their crime."
The dog, which they've named Casey, and her litter of puppies were discovered on June 5th, 2019 at the landfill and then stayed overnight with a local vet before being handed over to the BC SPCA.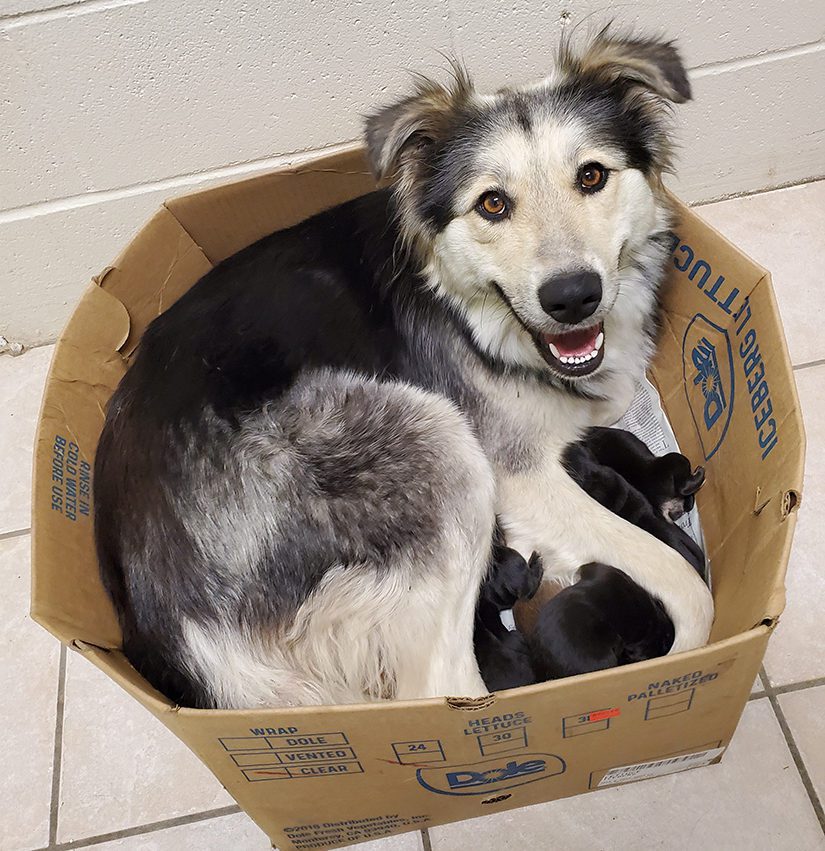 Casey is believed to be approximately one year old and a husky / border collie mix. She gave birth to five male and four female puppies who are estimated to be just a week old. That means that just a day or so after she gave birth, someone cruel stuffed her and her babies into a box and threw them in the trash to die.
Who could be that cruel? 
We hope that the perpetrators of this evil crime will be found and brought to justice. Currently, the organization is seeking donations of puppy pads, teething toys, sheets, and small collars to help care for this family.
You can find out more information by visiting the BC SPCA website.
And if you're looking for a new pet, please be sure to pay your local animal shelter, humane society, or SPCA a visit! 
Watch the video below of a man who goes around to dumpsters and trash bins every day looking for puppies who have been abandoned. So far, he's rescued more than 500 dogs.