Making Memories
The new talk show Pickler & Ben wasn't on the air for long, but it served as the setting for some unforgettable moments.
Hosted by country star Kellie Pickler and media personality Ben Aaron, Pickler & Ben quickly became the go-to source to learn more about country music and the city of Nashville. Lifestyle segments also taught viewers about homemaking, cooking, and so much more.
The show also featured a number of heartwarming moments that never failed to make the studio audience tear up.
While one audience member at a taping of the show may have expected to shed a few tears, she likely never knew why.
Planning A Surprise Proposal
For their special guests, Pickler & Ben welcomed two ladies from It Takes Two Planning & Events in Nashville to talk about event planning, specifically proposals. Curious, Kellie asked what they would do for someone who wants to propose in front of a crowd.
They said that it would always be nice to get your lady love her favorite flowers, such as red roses. Suddenly, crew members appeared on stage and placed two pillars with red roses in plain sight.
It was clear that something big was about to happen…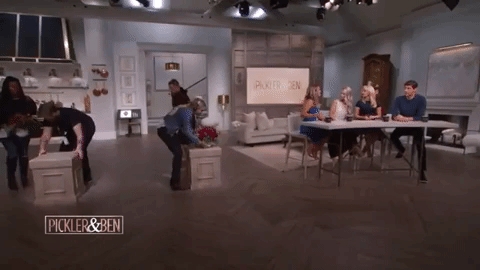 Kellie asked if there was anything else the ladies from It Takes Two would do for such a proposal. They said it is a good idea to incorporate the couples' "love song" in the proposal.
Then, a song began playing over the speakers, and it soon became clear what was going on based on one audience member's reaction. The woman, named Taylor, instantly teared up when she heard the song that defines her relationship with her love, Michael.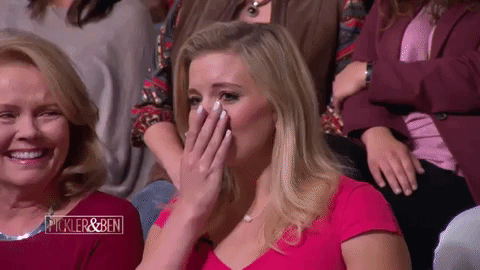 She Said Yes!
It turns out that Michael had sent Pickler & Ben a letter saying that he wanted to propose to Taylor on the show. They were more than happy to help, and set everything up for his surprise proposal.
As Michael and Taylor came together on stage, he spoke lovingly to her about how much she means to him.
"You encourage me to be a better person, you motivate me to chase all of my dreams," he said. "Taylor, my biggest dream is to spend the rest of my life with you."
Michael then got down on one knee and asked Taylor to marry him…and she said yes!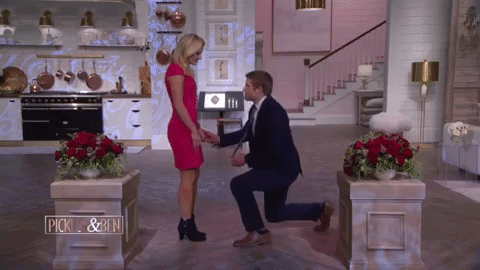 We're sure that Taylor wasn't the only one crying at that point!
You can witness the romantic surprise proposal in the video below.
We wish Michael and Taylor many years of love and happiness together. Congratulations to them!