An Unconventional Fishing Trip Produces Wild Result
All avid fishermen dream of the day that they'll finally catch "the big one" and reel in a monster of a fish they can show off to their friends.
Of course, all avid fishermen also know that it takes a whole lot of patience and even more luck when it comes to catching any fish, let alone trophy-sized ones.
Well one devoted Kentucky fisherman apparently had a lot of luck on his side, because he ended up reeling in what has to be one of the most impressive catches we've ever seen. And he did so using some pretty unconventional means!
Hunter Anderson, a regular fisherman who competes in tournaments, told THV11 News that he and his girlfriend were on their way home when they drove by a pond that caught his eye. "I told her 'hey there used to be some big koi fish and goldfish in that pond', so she said 'I wanna see' and turned the car around," he said.
But Anderson wasn't prepared for his spontaneous fishing trip. Although he had a rod with him, he didn't have any sort of traditional bait. So he improvised and used what any good Kentucky boy has stashed away in his truck…a biscuit.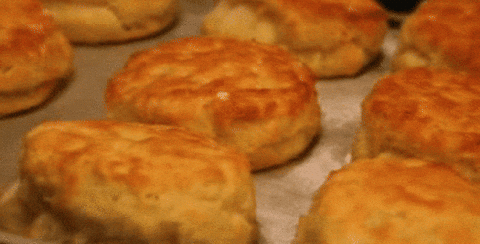 A "Golden" Catch
Anderson put a piece of the biscuit on his hook, and before long he found himself engaged in one of the toughest fights against a fish that he had ever experienced.
"It never ever wanted to give up," Anderson said. "I'm lucky I got it in. But I did and I was screaming and jumping up and down as I had never seen anything like it."
So what was it that Anderson was so excited about catching? It turns out that his biscuit-baited hook helped him reel in a whopper of a goldfish…a 20-pound goldfish to be exact!
His sister shared a photo of his once-in-a-lifetime catch on Facebook, writing, "What you are witnessing is NOT national geographic!"
Just check out the size of this thing!
He Set The Fish Free!
The image went viral, and now the story of Anderson's impressive catch is making the rounds. "I think the reason it has over 1,000 likes and 2,000 shares on Facebook is because it's something nobody has ever really seen before. I know I haven't," he said.
Even though Anderson was blown away by the size of the biscuit-loving goldfish, he didn't want to keep it out of the water for long, and quickly released it. He finds joy in knowing that maybe somebody else will encounter his golden buddy one day.
"So I quickly got it back and it swam off just fine," he said. "So maybe a kid can catch it someday and be as happy as I was. That's what it's all about."
If anyone else ever does end up catching that goldfish, we're sure they'll be just as stunned as Anderson was!
Tune in to the video below to watch another fisherman use an everyday food item to catch a monster fish. He actually uses Goldfish crackers, of all things!