One Of Nashville's Young Rising Stars
He may be young, but country singer Landon Wall is already a bright star in Nashville. His talents have earned him membership in the CMA, and also an affiliation with SESAC as a songwriter.
For years, Wall's talents have attracted some of the biggest names in the country music scene. When he was 11 years old, he was famously invited by Hunter Hayes to perform with him in front of a crowd of over 20,000 people.
His Reaction To A Star's Big Hit
Beyond his talents as a singer and guitarist, Wall is also a skilled songwriter. This is something he demonstrated when he wrote a song titled "Lost Boy."
The song, crafted as a response to Kelsea Ballerini's number one hit "Peter Pan," aims to tell Peter Pan's side of the story that wasn't shared in Ballerini's song.
In 2016, Wall performed "Lost Boy" in front of a small crowd during a show at the famed Bluebird Cafe in Nashville. As he sang, he had no idea that Ballerini was there.
So you can imagine his surprise when he wrapped up his performance and saw Ballerini make her way up on the stage. His reaction when he saw her said it all!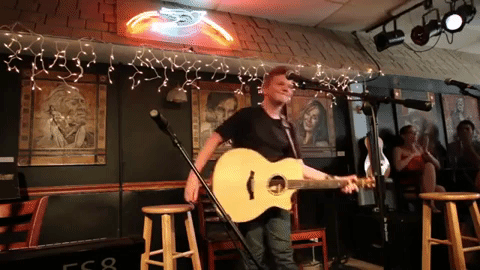 "If you're gonna sing the response, I need to sing mine too," Ballerini said as he made her way on stage and gave Wall a hug. Of course he didn't mind sharing his stage with her so she could sing "Peter Pan!"
You can watch Ballerini surprise a well-deserving Wall in the video below. That was a once-in-a-lifetime moment we know he'll never forget!