The Winning Coach's Winning Contestants
Kelly Clarkson has a pretty good track record as a coach on The Voice, because she's already won three seasons.
Her first win came during Season 14, when her team member Brynn Cartelli walked away with the show's trophy.
The second win came in Season 15, after her team member and country singer Chevel Shepherd was revealed as the winner. She then went on to win Season 17 with country singer Jake Hoot.
Shepherd's win was no surprise to those who watched the season from the start. Week after week, the talented teen had enchanted the coaches and viewers with her marvelous renditions of country classics.
As a finalist, Shepherd was granted an incredible opportunity…she was able to debut an original song.
The song that Shepherd performed was titled "Broken Hearts." In addition to beautifully showcasing her voice, "Broken Hearts" gave Shepherd the chance to project real, raw emotions.
Those emotions got to her coach, who was caught crying as she praised Shepherd's performance.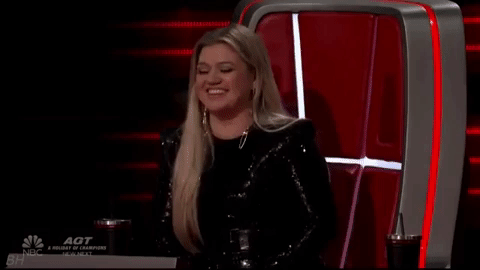 Kelly Showcases Talents Of Voice Champs On Tour
Clarkson has continued to show the love to both Shepherd and Cartelli now that their respective seasons of The Voice have wrapped up. While on her Meaning of Life Tour, the powerhouse vocalist took Cartelli along for the ride as an opening act.
She has also used a special segment of her show, called "A Minute + a Glass of Wine," to showcase the talents of other artists. For example, she was joined by fellow Voice coach John Legend for one segment.
On another occasion, she sang with one of her other former Voice team members, Lynnea Moorer.
So of course, fans were anticipating that Clarkson would one day bring Shepherd out on stage. Much to everyone's delight, the young singer finally joined her coach during a concert in Glendale, Arizona.
A Coach-Contestant Duet That Can't Be Beat
After chatting for a little while, Clarkson took a literal step back and let Shepherd take command of the stage. Per her coach's wishes, she started singing her original Voice song "Broken Hearts," surely leaving everyone in the audience in awe.
Although Clarkson moved away from center stage, she was still there to help. She backed Shepherd up by singing harmony, and the resulting sound their two voices made can best be described as heavenly.
If you were unable to attend the show, you can witness the beauty of Clarkson and Shepherd's duet in the video below. Start the video at the 12:36 mark to skip straight to the duet.
This performance makes it clear why Shepherd won The Voice! With the continued support from Clarkson, this girl is sure to go far!