Kelly Clarkson was basking in the glory of her first Voice victory during the show's 14th season, but people were more interested in hearing the secret to her impressive weight loss than about how she led Brynn Cartelli to a history-making win.
Following her epic Voice win, the American Idol champ revealed in an interview on the CMT Music Awards red carpet that she has struggled with her weight due to a thyroid disorder. She also revealed how she managed to lose nearly 40 pounds without working out.
"I literally read this book, and I did it for this autoimmune disease that I had and I had a thyroid issue, and now all my levels are back up. I'm not on medicine anymore because of this book," Clarkson said of The Plant Paradox by Steven R. Gundry. "It's basically about how we cook our food, non-GMO, no pesticides, eating really organic."
With a change of diet, Clarkson was able to make some dramatic changes.
"I'm not working out! I think people think I'm working out and I'm like, 'Don't think I'm going to come play some sport!' Literally, I haven't worked out at all!" Kelly said.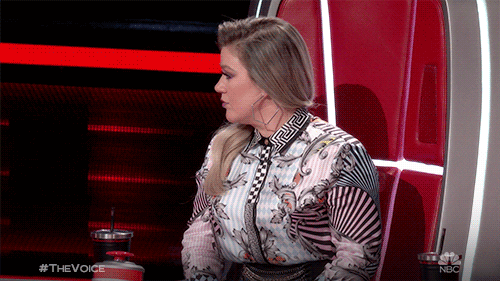 Prior to her red carpet interview, Clarkson joked about her weight loss and credited her slim figure to her team.
"I have to shout out my whole glam squad," Clarkson joked. "I literally hired Harry Potter and SPANX; it's all like a sausage."
We think you'll agree that Kelly Clarkson is as beautiful as ever!  Watch Kelly Clarkson talk about her weight loss on the TODAY Show in the video below.