Over the past week or so, you may have seen some upcoming promos for The Kelly Clarkson Show. In some of those promos, the Emmy Award-winning talk show host was sporting an interesting look: a black eye patch.
Kelly has a whole new look and we are HERE for it! Don't miss more #MusicWeek with @Common plus helping folks get #BackToBusiness with CEO @DanPriceSeattle pic.twitter.com/tgKQPldFxc

— The Kelly Clarkson Show (@KellyClarksonTV) September 23, 2020
On the third day of her second season, we finally were able to learn what the heck was going on! During Clarkson's sit-down interview with rapper Common, she addressed her latest fashion choice, which turned out to not be a choice at all!
"I'm sorry I look like a pirate," she told the Academy Award-winning musician. "I hurt my eye and I have to wear it. And, so, it's ridiculous. You're being interviewed by a pirate today."
While she didn't explain how she hurt her eye on her show, she did spill the beans on another show, NBC Los Angeles' California Live.
The singer explained that while she was shooting The Voice, something got in her eye. She suspects it was dust of some sort because she is "highly allergic."
"Something got in there, maybe cut it, did something. It got infected. It looked like 'Hitch,' you know that movie?" she said.
She was referring to a scene in the Will Smith movie Hitch where Smith's character has an allergic reaction to shellfish and his entire face swells up.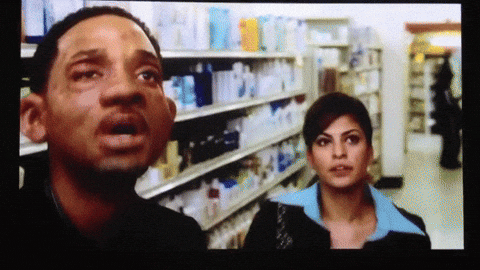 "When it first happened, it was so puffy and I was like, 'What am I supposed to do?' I had to shoot 'The Voice,' a full day for, I think it was Battle Realities, in a patch and I was wearing all black 'cause it was already the outfit that was chosen and I looked like an assassin," she said with a laugh.
Unfortunately, what she shot on The Voice, and for her talk show isn't always in order, so she will randomly show up with an eye patch. Guess we will have to tune into The Voice and The Kelly Clarkson Show to see it all happen.
Watch her explain her eye patch on California Live below.