The world first fell in love with the hilarious and humble spirit that is Kellie Pickler following her emotionally-charged audition on Season 5 of American Idol back in 2006.
While the North Carolina-native only placed sixth on the singing competition series, she has managed to remain in the spotlight through her quirky antics and insane vocals.
While promoting her and husband Kyle Jacobs' CMT reality show, I Love Kellie Pickler 2015 Pickler appeared on The Ellen Show and dove head first into a hilarious story, as she always does. After discussing why she thought people fell in love with the show, and her loving relationship with her husband, the talk show host asked if there is anything about Jacobs that annoys her.
After thinking it over, Pickler revealed that her husband's ability to fall asleep right away drives her crazy because she has terrible insomnia. The country singer goes on to explain that she is usually up all hours of the night and gets extremely jealous when she hears him snoring. She then revealed to DeGeneres that she sometimes wakes him up because of it.
"Oh absolutely!" says Pickler. "I don't know if this is television appropriate but like I've literally like threatened, I don't know if I should say this. Never mind."
The country singer then said she wouldn't say it because it probably wouldn't make the edit. After some coaxing, DeGeneres convinced Pickler to tell her threat because if it's that bad it won't be aired.
"If you don't quit snoring, I'm going to put a tampon in your nose," she said before asking a speechless DeGeneres, "Is that bad?"
DeGeneres was left completely speechless by Pickler, and it took her a moment to gather herself before saying that the entire story will most definitely be aired.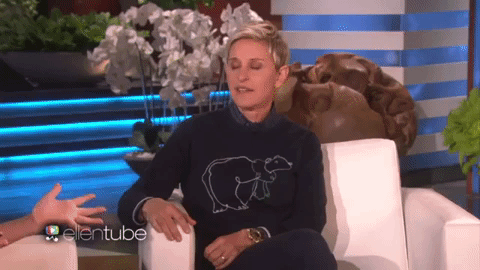 You can watch the hilarious interview below.