Kellie Is Always Getting Pranked
Kellie Pickler is quite used to being on the receiving ends of pranks. But for once, she was on the giving end.
One person who is famous for pranking celebrities is daytime talk show host Ellen DeGeneres. It seems that every time Pickler visits the set of her show she ends up being scared by her.
It makes perfect sense why DeGeneres finds so much amusement in scaring Pickler. Her reactions are usually extreme, since she seems to get genuinely scared every time.
For example, watch DeGeneres scare Pickler with a fake Faith Hill during one of her shows. Although Pickler has been scared by DeGeneres many times before, she still fell for it.
She Decided To Turn The Tables
Finally, after being scared by others for so long, Pickler decided to turn the tables on her talk show Pickler & Ben.
Along with her cohost Ben Aaron, Pickler went for a tour of the Madame Tussauds wax museum in Nashville. The two posed with figurines resembling Waylon Jennings, Patsy Cline, and Elvis Presley.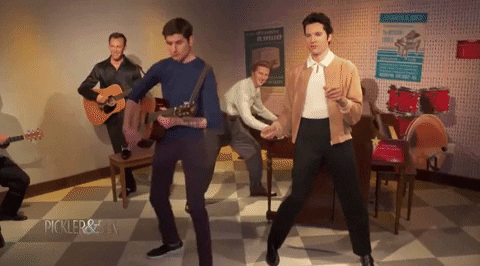 As they were walking through the museum, the two got the idea to prank unsuspecting visitors by having Pickler pretend to be a wax figurine. Aaron managed to corral a few fans in by saying that Kellie Pickler had a wax figurine designed after her, but didn't know.
Aaron got the fans to come next to Pickler to pose for photos, and that's when she would scare them. Some fans had surprisingly subtle reactions, while others absolutely freaked out.
One younger fan was so spooked and surprised that she actually started crying after Pickler moved. You know she scared her good!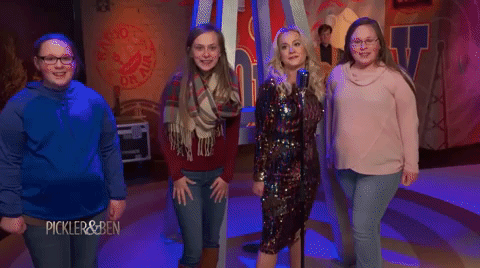 As good as Pickler was at being the prankster, we still think it's hilarious to watch her get pranked. You can watch another one of her hysterical reactions to a DeGeneres prank by checking out the video below.
Maybe the reason why Pickler is so good at pranking others is because she is so used to being pranked herself!