One Of Keith's Earliest & Most Meaningful Singles
On November 28, 2000, Keith Urban released the third single off of his debut American album, called "But for the Grace of God." Co-written by Urban, Charlotte Caffey, and Jane Wiedlin, the song truly put Urban on the map as a major artist in the country music industry.
After claiming the top spot on the Billboard Hot Country Singles & Tracks chart on February 24, 2001, "But for the Grace of God" became Urban's first number one hit. The song was also a crossover success, peaking at the 37th spot on the Billboard Hot 100.
Urban's rise to the top of the charts with "But for the Grace of God" ended Capitol Records' two and a half year streak when none of its artists had a single reach number one.
It Means Even More Live
As the years have gone by, Urban has gathered up a wealth of other number one hits, but even after all this time "But for the Grace of God" is still a fan-favorite.
In the song, the narrator sings his praises to God for blessing him with an incredible life and a wonderful relationship with a woman he loves, singing:
"But for the grace of God go I. I must've been born a lucky guy. Heaven only knows how I've been blessed, with the gift of your love."
The narrator goes on to say how lost he would be if it wasn't for God's grace and the special someone in his life.
In 2005, Urban released a DVD featuring a collection of live performances of his biggest hits, including "But for the Grace of God."
As he sang, Urban stood on stage with no one behind him but a drummer, giving the performance a tender and personal feeling.
Everyone Was Involved
Urban also showed off his excellent guitar skills during the performance, as he strummed along on his acoustic guitar while he sang. The crowd had the chance to get involved in the performance as well by singing and clapping along to the song.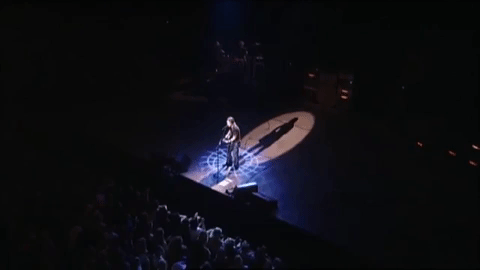 Those who are fans of Urban and "But for the Grace of God" have to see his incredible showcase of talent in this performance. You can watch it in the video below.
After you watch Urban perform "But for the Grace of God" live, you'll be able to understand why this song has touched so many hearts.