Country star Kane Brown could not contain his excitement when he found out he and wife Katelyn were expecting. You can tell just by how he announced the news on social media on April 15.
Alongside an ultrasound photo, he wrote, "It's been so hard keeping this a secret!!!!! But the KB'S ARE GONNA BE PARENTS!!! KB3 ????? IM GONNA BE A DADDY!!!!!!!!!!!!!!!!!!!!!!!"
It's been so hard to keep this a secret!!!!! But the KB'S ARE GONNA BE PARENTS!!! KB3 ????? IM GONNA BE A DADDY!!!!!!!!!!!!!!!!!!!!!!! pic.twitter.com/CW2Zf7ejie

— Kane Brown (@kanebrown) April 15, 2019
While on the red carpet at the Billboard Music Awards on May 1, Kane and Katelyn stopped by two interviewers with The Ellen Show to reveal the gender of their baby.
"You have some very exciting news you want to share with Ellen and Ellen's audience," Ellen's executive producer Andy Lassner said.
Katelyn started off saying, "Well, we're having a baby, everybody already knows that. Do you want to tell them what it is?"
Not even DeGeneres knew they were going to do the gender reveal on her show! After a little freak out from Lassner, DeGeneres, and Lassner's co-host, the country star was able to spill the beans.
"We're having a baby girl," Brown told everyone.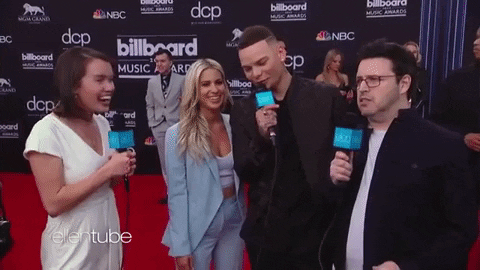 At the beginning of May, Kane admitted Katelyn was four months pregnant but you couldn't tell! Now at five months pregnant, she is starting to show, and she is glowing!
Katelyn shared a photo of her and her husband on Instagram walking hand in hand, while cradling her burgeoning baby bump. She captioned the cute snapshot, "me, u, & baby."
View this post on Instagram
We can't wait to meet Baby Girl Brown, and are so excited for Kane and Katelyn on this next chapter of their lives!