After a series of issues with the IRS and its quickly-built web tool to track down your COVID-19 stimulus payment, it appears that they have initiated a few "critical updates" to improve the function and reporting of the tool – and it has removed many errors for millions of people!
Previously, millions of people have tried to use the "Get My Payment" tool and have entered their information only to be greeted by a somewhat vague error message that says "Payment Status Not Available" and is followed by a very loose explanation.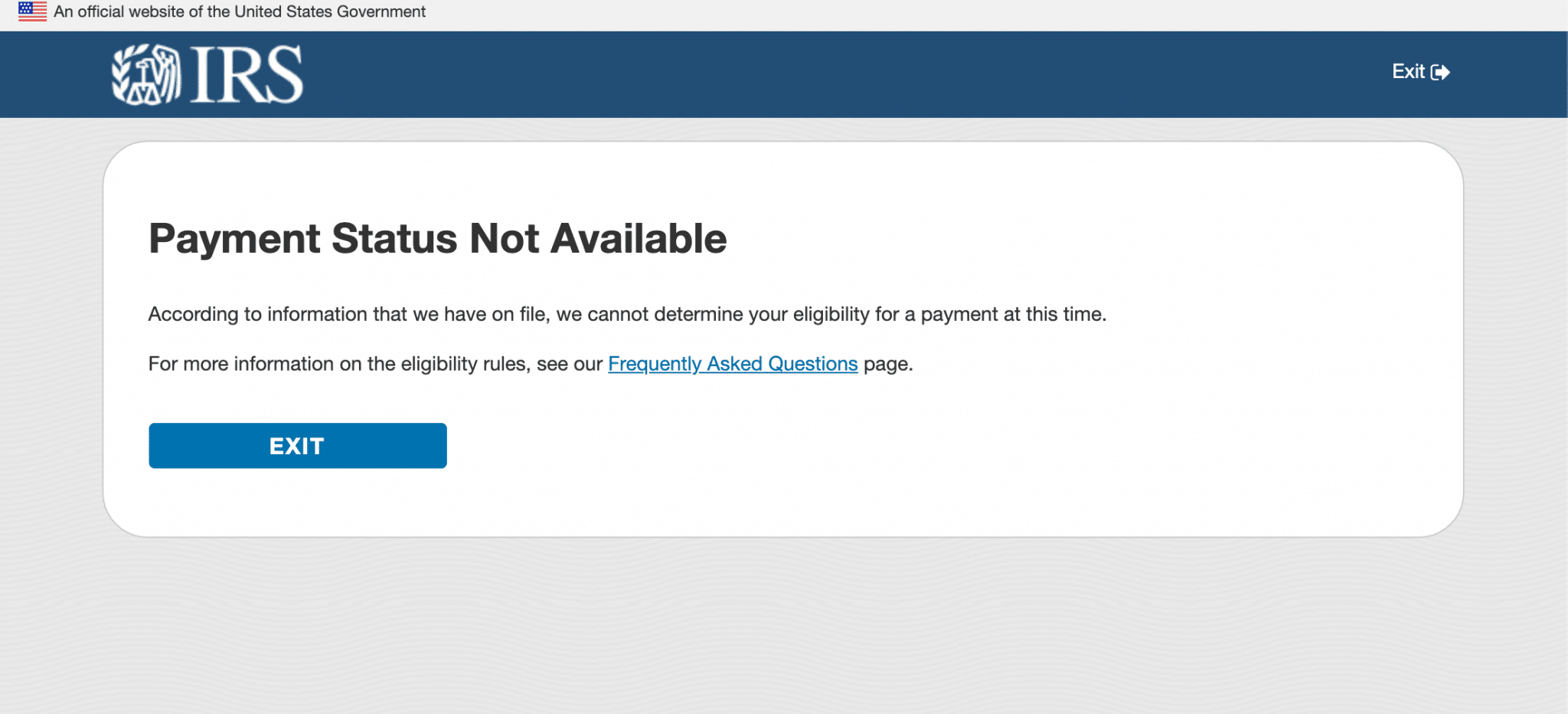 Because so many people have received this message when accessing the tool, the topic began to trend on social media sites like Reddit and Twitter.
This, in turn, forced the IRS to publish a bulletin about the error message and what it meant when a person received it.
The IRS states that if you get the message, it could be due to the following circumstances:
If you are not eligible for a payment (see IRS.gov on who is eligible and who is not eligible)
If you are required to file a tax return and have not filed in tax year 2018 or 2019.
If you recently filed your return or provided information through Non-Filers: Enter Your Payment Info on IRS.gov. Your payment status will be updated when processing is completed.
If you are an SSA or RRB Form 1099 recipient, SSI or VA benefit recipient – the IRS is working with your agency to issue your payment; your information is not available in this app yet.
Now, it appears that they have forced changes into the tool to allow more people to access the option to submit their payment information even if they fall under one of the above-listed circumstances.
The IRS has stated that they will be applying changes to the system during a period of "planned outages" the first of which occurred on Thursday night going into Friday morning (04/24).
In an alert bulletin from the IRS, they said that they are "making critical system updates" to the Get My Payment tool in order to "improve the user experience and address some of the concerns."
Millions who previously were encountering the "Payment Status Not Available" error message should now be able to enter their direct deposit information, but they will need their 2018 or 2019 tax return nearby depending on if the 2019 return has been fully processed.
Some people may still see the "Payment Status Not Available" due to the reasons listed above, but for many, it will have changed.
To view or update your status with the IRS, please visit their official website.
Do not enter any of your personal information on sites or apps that are not the official IRS.gov domain.