Throughout the year, the genre of country music has lost some of its best and brightest. We all have to face this uncomfortable and saddening part of life at some point – but the people within country music know that remembering those lost and the contributions they made is one of the most important parts of life.
As part of that effort to remember those lost, we want to share the stories of many singers and important contributors who passed away in 2019.
---
Bonnie Guitar, 95
Known as a country-pop singer, Bonnie recorded more than a dozen studio albums and is known for her hits throughout the 1950s and 1960s like "Dark Moon," "I'm Living In Two Worlds," "A Woman In Love," and "I Believe In Love."
---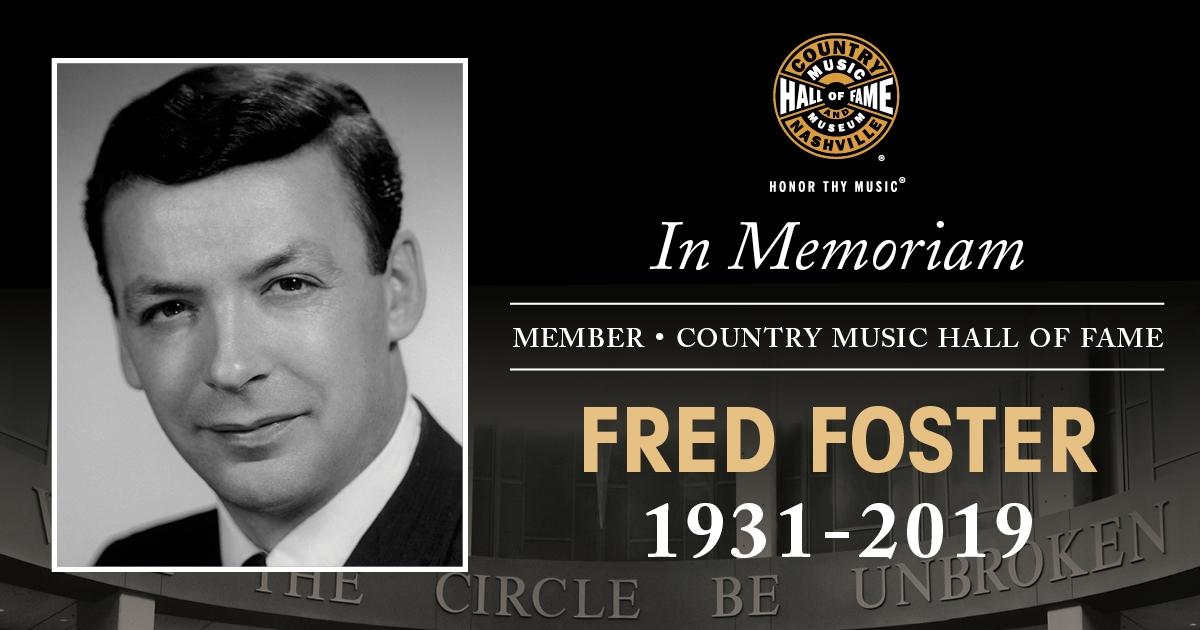 Fred Foster, 87
A producer behind some of the biggest hits from Willie Nelson, Dolly Parton, Roy Orbison, and countless others, Fred Foster had a hand in crafting songs that have really stood the test of time. Notable songs he worked on are "Me and Bobby McGee," "Bumming Around," and "Dumb Blonde."
---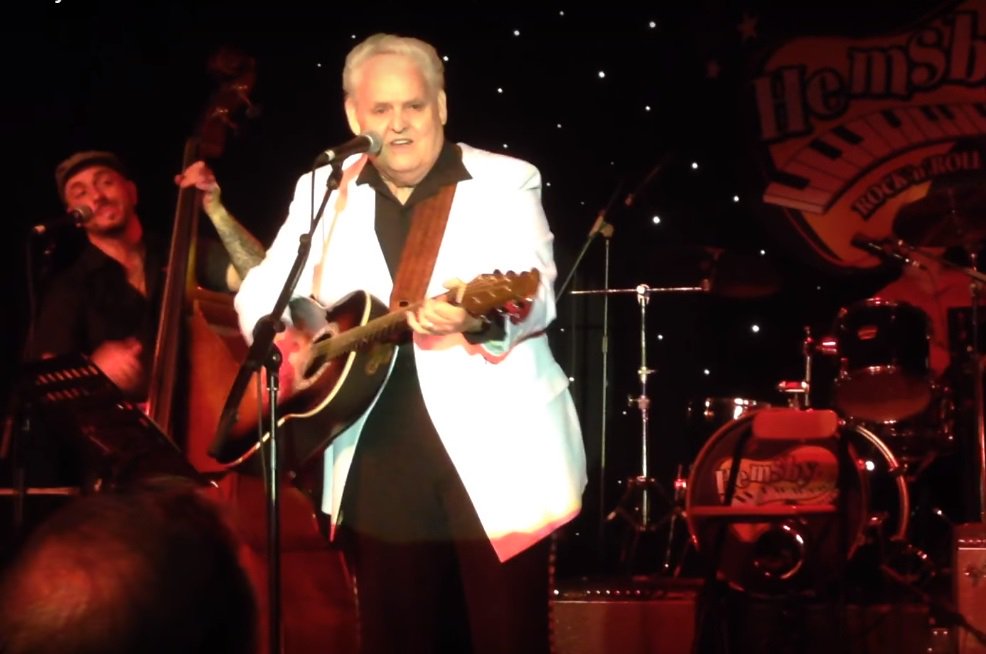 Billy Adams, 79
Hall Of Fame Rockabilly star Billy Adams who was known for his beloved staple, "Rock, Pretty Mama" passed away in April 2019. He was born the son of a coal miner, whose father worked in the same Van Lear coal mine that takes center stage in Loretta Lynn's classic. He is best known for a string of songs recorded and released in the 1950s like "You Heard Me Knocking," "True Love Will Come Your Way," and "You Gotta Have a Duck Tail."
---
Justin Carter, 35
A rising Texas country music star, Justin Carter was the victim of an accident involving a gun in March of 2019. The gun, which was supposed to be a music video prop, accidentally discharged inside his pocket while at his apartment working on the video.
---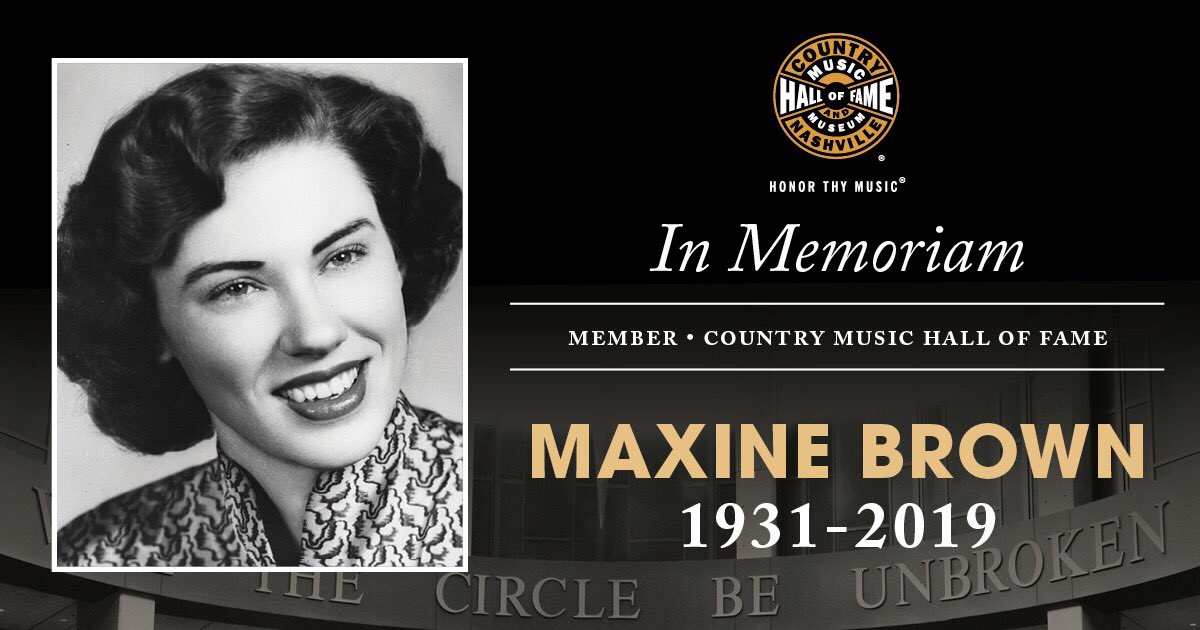 Maxine Brown, 35
An unforgettable musician and part of famed trio The Browns, Maxine Brown Russell passed away in January 2019 after a series of complications from heart and kidney disease. The Browns was made up of Maxine and her siblings, Bonnie and Jim Ed – who died in 2016 and 2015, respectively. The three were known for their biggest hit, "The Three Bells" that debuted in 1959 and Maxine later went on to charter a brief solo career.
---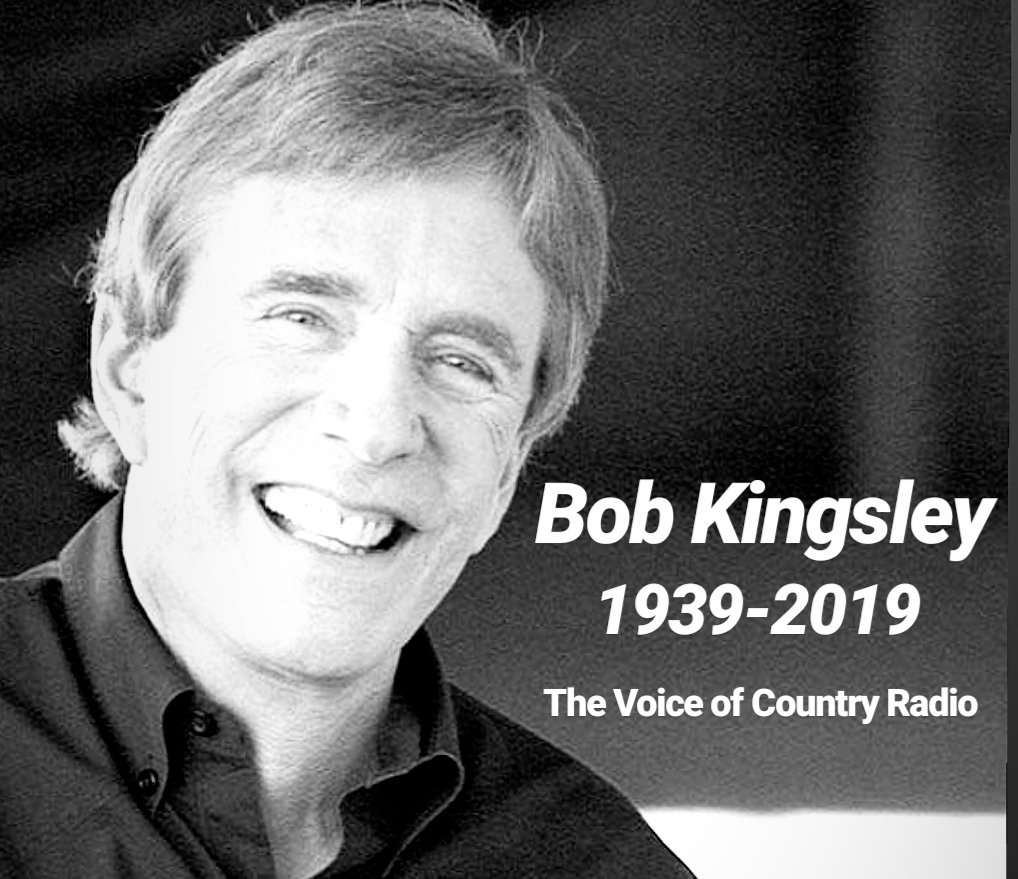 Bob Kingsley, 80
Truly one of the best-known country music radio personalities of all time, Bob Kingsley was the star host of several nationally syndicated programs like American Country Countdown (1978-2005) and Bob Kingsley's Country Top 40 (2006-2019).
Kingsley was 80 years old at the time of his death and had been fighting bladder cancer.
---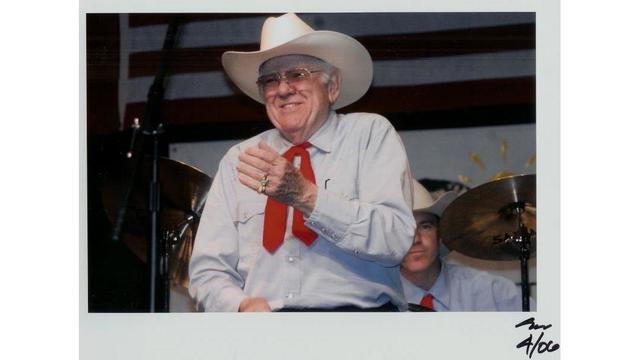 Leon Rausch, 91
The legendary lead singer of Bob Wills & The Texas Playboys passed away in May 2019. He was known as the voice of the band after founder Bob Wills died in 1975. From there, he continued to tour and perform all of the band's classics.
---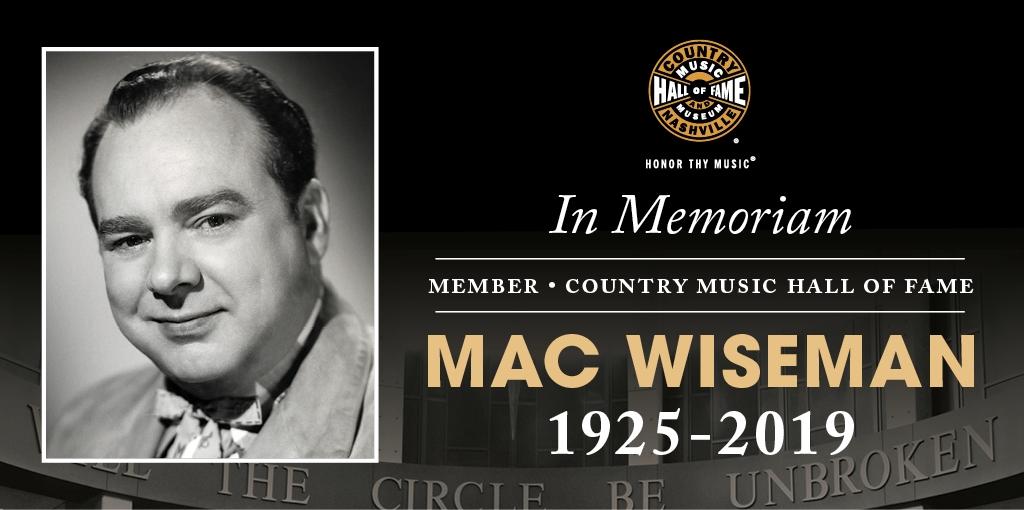 Mac Wiseman, 93
A founding member of the Country Music Association, Mac Wiseman passed away in February 2019 after suffering from kidney failure. He was called "The Voice With a Heart" and was known for his bluegrass music.
---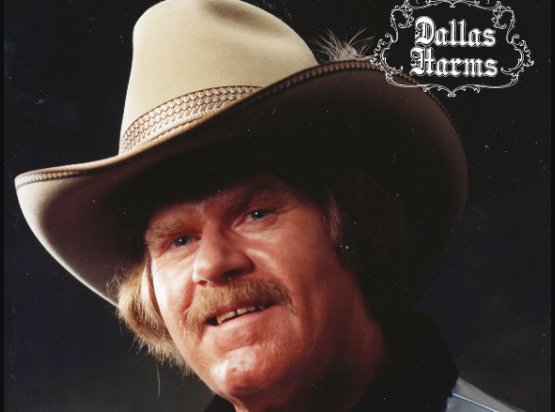 Dallas Harms, 84
His most notable accomplishment was his 1975 hit "Paper Rosie" which became a Top 40 hit for him and was later covered by Gene Watson and soared to #1 in Canada and #3 in the United States. Harms released albums throughout the 1970s and 1980s and was inducted into the Canadian Country Music Hall of Fame in 1989.
---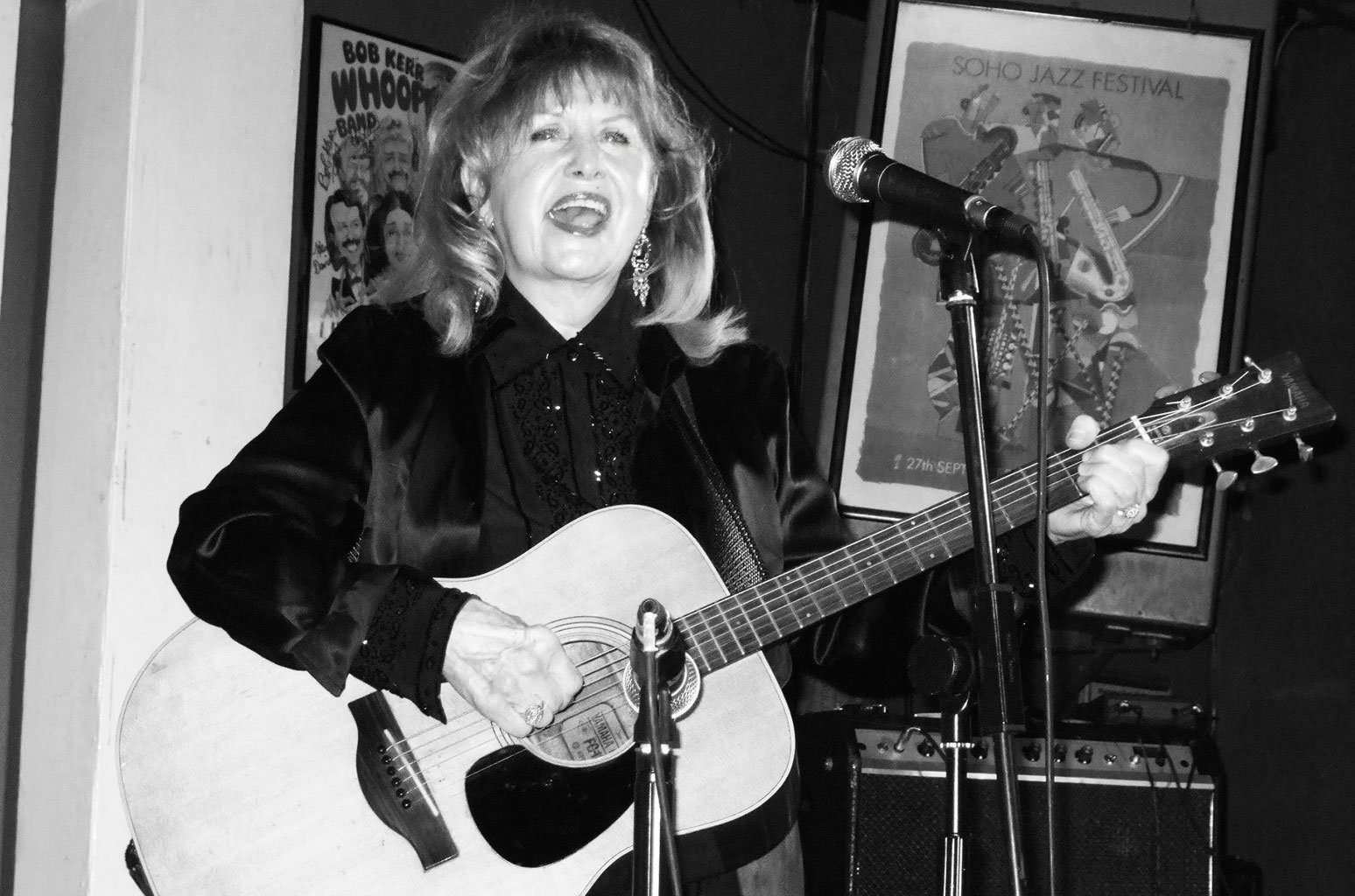 Margaret "Maggie" Lewis Warwick, 78
A name most recognizable from The Lousiana Hayride and for her career as a country/rockabilly singer, Margaret Lewis also had many hits as a songwriter. She penned more than six hits for Jeannie C. Riley and others like Dale Hawkins, John Wesley Ryles, and Peggy Scott.
---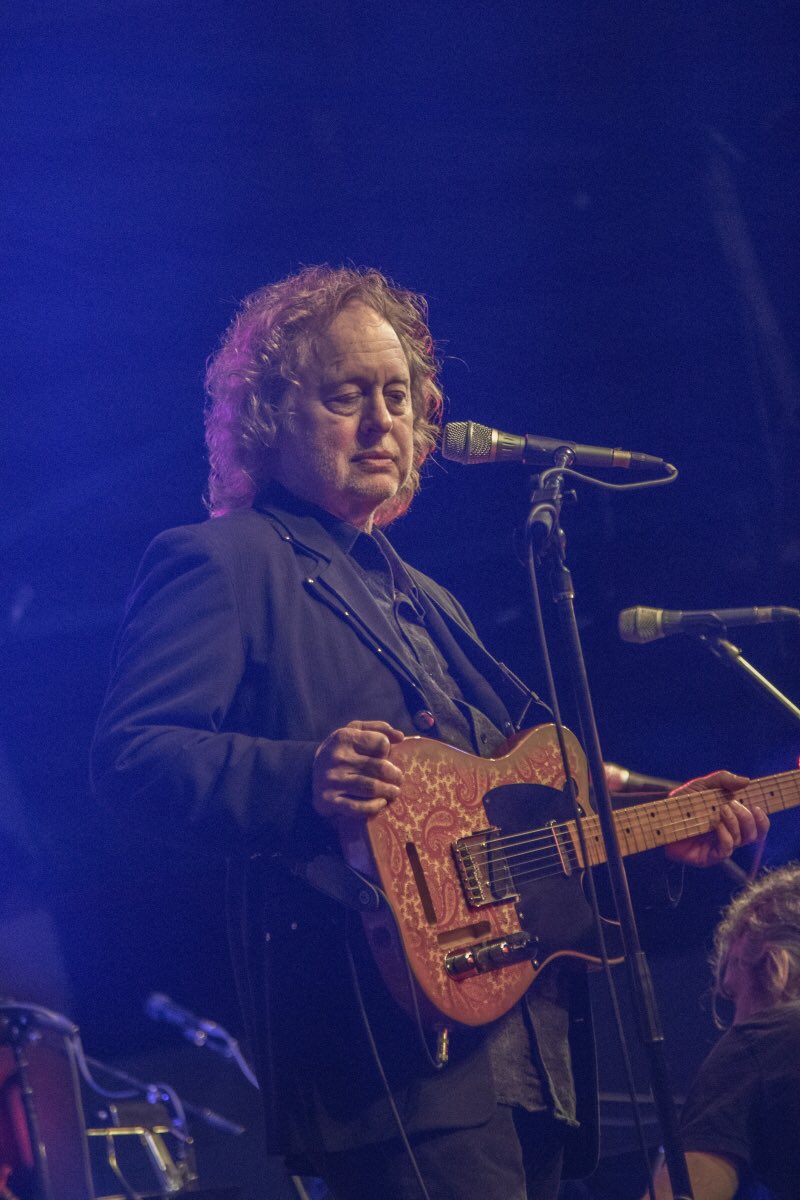 Steve Ripley, 69
Bandleader for The Tractors, Steve Ripley passed away in early January 2019 after battling cancer for some time. Born in Boise, Idaho, Ripley passed just two days after his 69th birthday. Inducted into the Oklahoma Music Awards Red Dirt Hall Of Fame, Ripley truly had an impact on the music industry.
---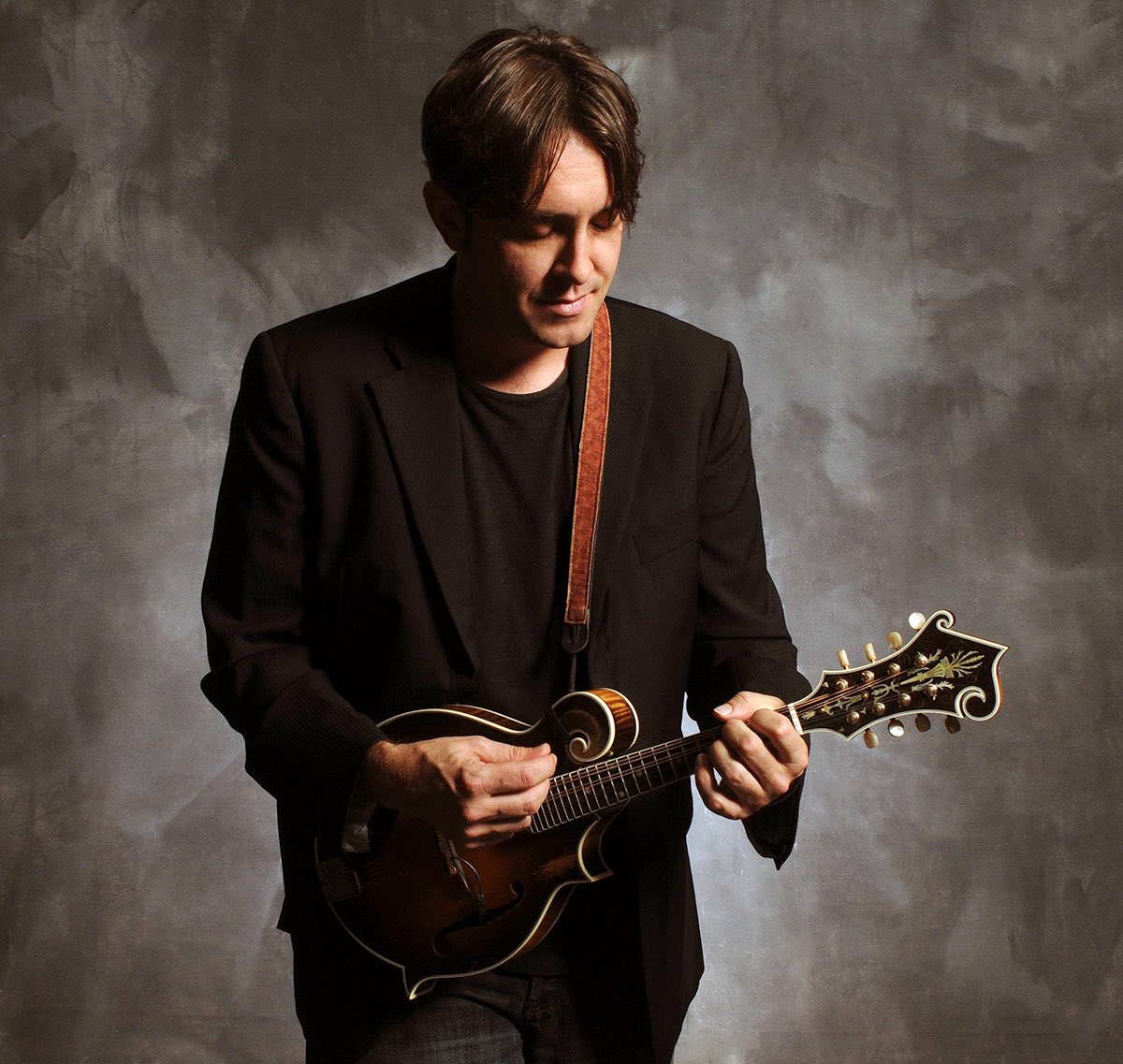 Jeff Austin, 45
Revered as an iconic bluegrass musician and a founding member of the Yonder Mountain String Band, Jeff Austin was a skilled mandolinist and band member. He passed away in June 2019 from an unspecified cause.
Jim Glaser & Chuck Glaser, 81 / 83
The last two living members of Tompall and The Glaser Brothers both passed away in 2019. Jim Glaser passed away on April 6th after a heart attack and his brother Chuck died on June 10th.
The famous trio were known for songs like "Gone, On the Other Hand," "California Girl (and the Tennessee Square)," and "The Moods of Mary." They got their big start after Marty Robbins signed them and later went on to start a studio business in Nashville that captured recordings from many different artists – including Waylon Jennings.
---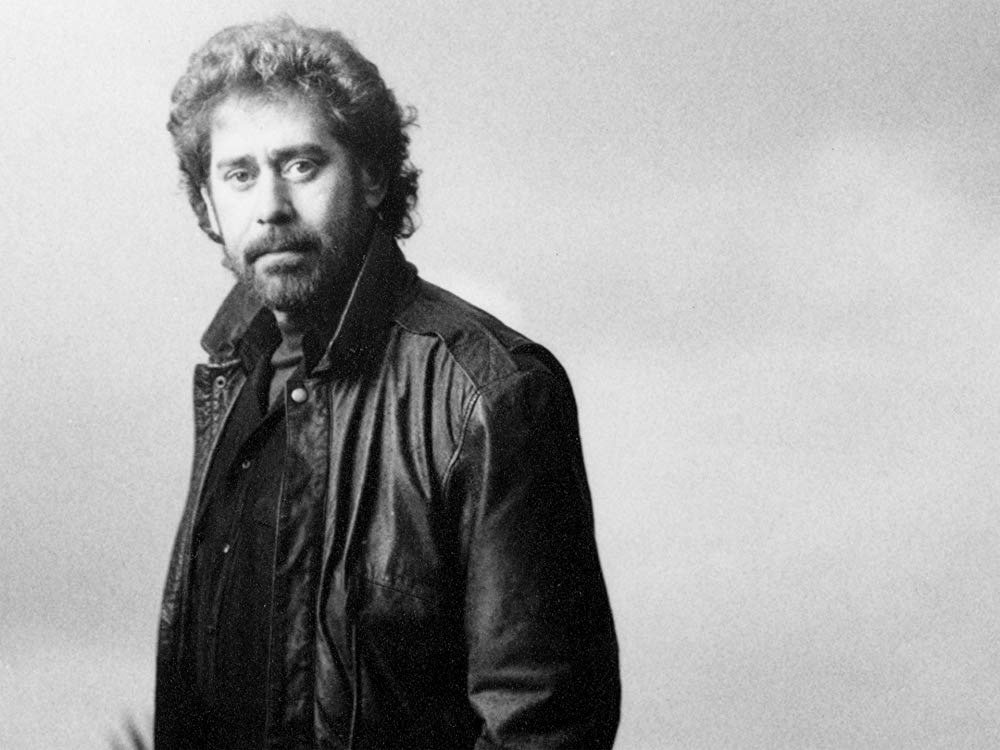 Earl Thomas Conley, 77
A hitmaker and famed songwriter, Earl Thomas Conley released more than 10 studio albums between 1980 and 2003, from which, he scored nearly 20 #1 hits. Songs like "Holding Her and Loving You," "Once In A Blue Moon," "Brotherly Love," and "Smokey Mountain Memories" are just a few of his beloved songs.
In 2002, Blake Shelton (a lifelong admirer and longtime friend) charted in the Top 20 with a song the two wrote together: "All Over Me."
Conley passed away in April 2019 from cerebral atrophy.
---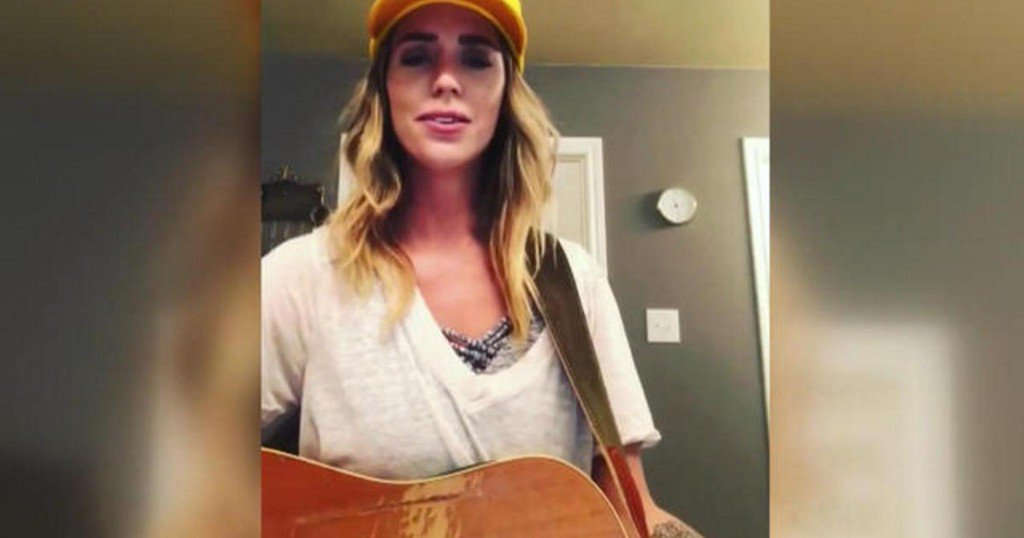 Kylie Rae Harris, 30
A young rising Texas country singer-songwriter, Harris was in Taos, New Mexico for a show in early September when she died in a three-car crash. Investigators determined that Harris was under the influence and caused the crash by speeding. A 16-year-old girl was also killed in the crash.
---
busbee, 43
A well-known producer and songwriter who is known for working with Maren Morris on her career-defining debut album, Hero, passed away at 43 after fighting brain cancer. He was diagnosed in the summer of 2019 and died on September 29th.
He also wrote songs for artists like Gwen Stefani, Pink, Kelly Clarkson, Keith Urban, Florida Georgia Line, and Lady Antebellum, among others.
---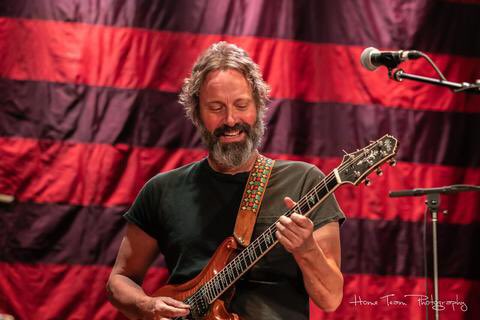 Neal Casal, 50
Lead guitarist for Blackfoot and a member of Ryan Adam's backing band, Neal Casal was a well-known folk and Americana singer and songwriter. He passed away in August after a nearly 30-year career in music. Throughout his career, he worked with Willie Nelson, Minnie Driver, Amanda Shires among many others. He died by suicide at the age of 50.
---
Sanger D. "Whitey" Shafer, 84
Legendary country singer, songwriter, and skilled musician, Whitey Shafer penned hits for fellow greats like George Jones, George Strait, and Lefty Frizzell. As a solo artist, Whitey charted at No. 48 with his song "You Are A Liar" in the early 1980s. Later in life, he wrote songs for John Michael Montgomery, Lee Ann Womack, and Kenny Chesney.
He passed away in January 2019 after a long illness.