In the second stage of this beloved singing competition, two singers that were not on his team gave Blake Shelton quite the jolt when they performed a disgustingly-good duet of his hit song "God Gave Me You."
Both members of Jennifer Hudson's team, these two soulful singers agreed that giving a new twist to a powerhouse country song would be a great way to showcase their talents – and they were right!
This performance was so good…almost too good.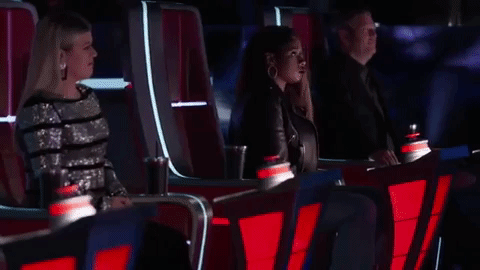 Shelton first released this chart-topping country ballad in the summer of 2011 – and in the time that's passed, it's only grown deeper roots in the country music community and become a staple of any true fan's collection. Written by Dave Barnes, both of their versions have become hits – but in different genres.
Hudson's teammates, Patrique Fortson, and Colton Smith have not really considered themselves country singers – but due to the nature of the song and Hudson saying she "want(s) to see Jesus" in their performance, all of them decided it was the perfect fit.
So, what do you get when you pair two incredibly talented vocalists, a superstar coach, and one of the biggest country/Christian hits in recent years? Well, you get a perfect storm.
The 'battle rounds' are the second segment of The Voice and each performance pits two teammates against one another – fighting for a spot to stay on the show. But there's a twist!
Following each performance, the other coaches have an option to steal the "losing" singer for their own team, and after watching this battle play out, there was no doubt in our mind that someone was going to steal the runner-up!
When it all was said and done (with each coach left in shock) Hudson had a choice to make, and that choice was a difficult one!
Picking Patrique Forston as the winner due to his golden tone and utterly-sensational range, Hudson then left Colton Smith on the verge of elimination – and everyone watched as he started to walk across the stage, believing he was going home.
At the very final second – the head honcho of Team Blake smashed his button for a last-minute save that gave him a renewed chance at stardom as a member of Blake Shelton's talented team!
Take a couple minutes and watch this completely-breathtaking performance from some of the biggest voices we have heard this season!
Make sure to tell us who you think should have won and if you agree with Blake Shelton's decision to keep Colton Smith on the show!