An Idol Tradition Carried Through The Years
From its earliest years, American Idol has given its finalists the chance to sing with famous stars. For many, these collaborations marked the finalists' first times ever singing with someone with "star power."
For example, just before she was crowned the winner of her season of American Idol, Carrie Underwood delivered a breathtaking duet of "Bless the Broken Road" with the hit country trio, Rascal Flatts.
Even after Idol went off of its old home network of FOX and was rebooted on ABC, this tradition was maintained. It's a tradition the rebooted show carried into its second season, pairing its three finalists with stars that would help further showcase their talents.
The Perfect Collaboration
Finalist (and eventual winner!) Laine Hardy got the chance to participate in the perfect collaboration.
All throughout the singer's time on the show, the judges and fans said the phrase "Party with the Hardy" when referring to him. It's a fun, rhyming phrase that turned into reality when it came time for the Idol finale.
That's because Hardy's celebrity duet partner was none other than country star Jon Pardi.
Ready for ya #AmericanIdol ?? pic.twitter.com/YnbmF8Rkl0

— Jon Pardi (@JonPardi) May 20, 2019
The literal "Pardi with a Hardy" collaboration was undoubtedly one of the most highly anticipated moments of the night. Not wanting to let anyone down, the two came out with a pure country medley that had the crowd dancing around within seconds.
Time To See A "Pardi With A Hardy"
Pardi and Hardy started off with Pardi's most well-known song, "Dirt on My Boots." The track was released in September 2016, and claimed the top spot on the Country Airplay chart.
After that, the pair got the crowd even more fired up after they transitioned into the next song. This time, they brought their energy to another one of Pardi's big hits, "Night Shift."
If you thought the crowd was loving "Dirt on My Boots," just wait until you see how they reacted to "Night Shift." It looks like everyone was out of their seats and dancing around. Even the judges couldn't resist getting their groove on!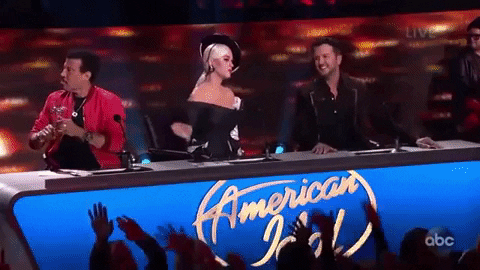 It appears that the viewers at home were equally impressed, since they later cast enough votes to make Hardy the winner of the season!
The "Bayou Boy" sure has come a long way since he was eliminated from a previous season of Idol for being too shy. His collaboration with Pardi proves just how far he's come!