Laine Revisits Old Audition Song
When Laine Hardy first competed on American Idol at the age of 17, he made it just shy of the Top 24 before he was eliminated. The judges felt that the young singer just didn't have the confidence necessary to make it any further on the show at the time.
Hardy worked on refining his voice and developing his confidence, and returned to Idol for the second season of the reboot.
Although he simply came along to play guitar for a friend, the judges asked him to audition. He did, and found himself with a golden ticket to Hollywood.
The Louisiana teen amazed the judges and viewers with his strengthened voice and stage presence. He managed to advance through each new phase of the competition with no trouble at all, and eventually found himself in the Top 10 (and later won the whole show!)
After host Ryan Seacrest told Hardy he was one of the season's Top 10 Idol stars, he asked him what he'd like to sing. He answered "Hurricane," a song by the popular Texas rockers Band of Heathens.
Those who have followed Hardy's Idol journey from the get-go know how important this song is to the young singer. It was the song he chose to sing for his first audition!
A New Sound
If you watched that initial audition of Hardy's, you'll be stunned to hear how he sounds on the song now.
As he celebrated his move into the Idol Top 10, the "Bayou Boy" embraced a new, edgy side that no one had seen from him before. It certainly wasn't present in his first audition performance of the song!
Hardy fully embraced the song's darker tone, trading in his usual swoon-worthy style to deliver a performance with a little more grit. He impressed all of the judges with his performance, especially Katy Perry.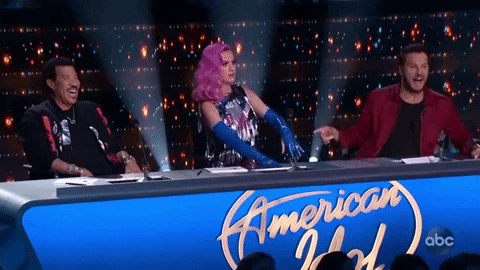 Once Hardy wrapped things up, Perry interrupted Luke Bryan to exclaim how blown away she was by the young star. She said that his performance was "smokin' hot," and based on the cheers from the audience, we'd say they agreed!
Now you can witness Hardy's "smokin' hot" revisit to the song that started his Idol journey long ago. Be sure to check out the video below to watch his performance.
Isn't it crazy to hear how different he sounds on the song now compared to how he sounded at his first audition?