We have now officially seen it all! Just when we thought American Idol couldn't get any better, a surprise marriage proposal put it over the top.
During Monday night's (March 25) episode that taped in Hollywood late last year, contestant Johanna Jones had just finished her solo performance of "Wicked Game" by Chris Isaak when her boyfriend gave her the surprise of a lifetime. Prior to her performance Jones told cameras that she and her boyfriend, Matt, were sad that he had to miss her Hollywood week performances due to taking college exams.
"He's the most supportive, awesome, loving guy I've ever met," Johanna said. "I don't want to get ahead of myself, but I think he's probably 'the one.' I don't know if he knows yet, but I know."
Matt obviously knew too because he doubled up on his college finals workload to be able to surprise the singer. It was obvious by Jones' reaction to Matt's appearance on stage that she had no clue a proposal was coming.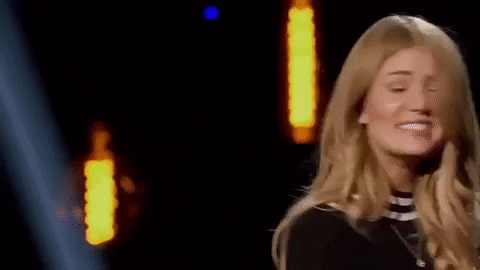 "I haven't been here all week because of exams, but I couldn't wait another day," Matt told the crowd before turning his attention to Johanna. "Johanna, you're the love of my life. Will you marry me?"
The touching moment gave us all the feels, but perhaps the person with the most epic reaction was Idol judge Katy Perry who straight up ugly cried as the scene unfolded. In Katy's defense, she was pretty much acting out how we all were feeling as we watched the beautiful proposal take place.
Following the airing of her epic proposal Monday, Johanna took to social media to reveal that she and Matt have set a date and will be tying the knot June 22 in Las Vegas.
Congratulations Johanna and Matt! Watch their American Idol proposal unfold in the video below.