Just days before the first episode airs, Dale Earnhardt Jr. and his adorable wife Amy show off some of the best clips from their new house remodeling show on the DIY Network!
Dale Jr. and Amy were totally excited to start this project which involved renovating a historical house in beautiful Key West, Florida. Together, they moved quickly to get it completed once they found out Amy was pregnant – and now, the set of new parents will get to watch the premiere with their precious baby girl!
The new show called Renovation Realities: Dale Jr. & Amy will first premiere on June 2nd on DIY Network and is a four-part series that follows the celebrity couple as they make a tattered and worn vintage house into a beautiful living space.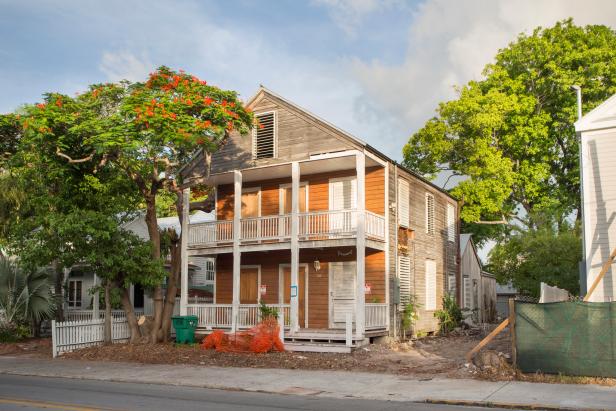 Now, for the first time ever – we are getting a preview at what's to come for their new show and how this newlywed couple handled this big project together!
In the video teaser uploaded by DIY Network, Dale Jr. and Amy both get down and dirty with different projects and Amy finds out how much she dislikes a nail gun – it looks like it'll be a fun and friendly show that most folks will enjoy watching.
I wasn't a fan of that thing. Joke was on me for sure.

— Amy Earnhardt (@AmyEarnhardt) May 30, 2018
Check out the first-ever debut clip of Renovation Realities: Dale Jr. & Amy below!