Gretchen Can Rock & Roll Too
Back in 2007, Gretchen Wilson thrilled fans at Rock Honors when she showcased some pretty cool skills while issuing a killer performance to the famous rock and roll song by Heart, "Barracuda."
But she wasn't alone! In fact, she added a further rock and roll vibe to the whole thing by joining forces with rock band Alice in Chains, which was one of the most successful music groups of the 1990s.
If you're used to watching Wilson's other performances, then her cover of "Barracuda" may be a bit of a shock to you.
During the performance, the former "Redneck Women" traded in her signature country twang to showcase a rock and roll style more fitting for the song. In turn, the focus on such a style allowed her to fully demonstrate her range and ability to belt out some powerful notes.
The "Redneck Woman" Can Rock Any Stage
Full of fire and personality, Wilson took to stage, which was embodied with electric guitars, an array of lights, and captivating backdrop. Sporting a black corset top and classic denim, Wilson looked like the true image of edginess and strength.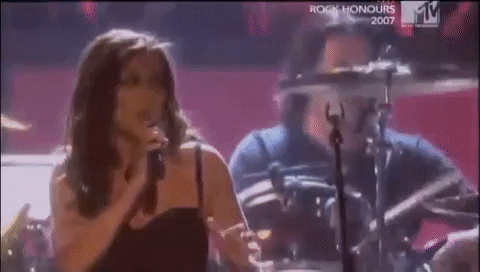 But nothing was more powerful than her vocals, which helped revamp every lyric of the rock and roll classic!
It's clear that Wilson had no shortage of spunk or energy, and she maintained her stamina to deliver one of the most lively performances we've ever witnessed from her. Now you can see the sensational performance yourself by checking out the video below!
We love seeing this rockstar side of Wilson, don't y'all?