How do you know you have a God-given talent? When American Idol and The Voice both pick you! That's exactly what happened to Dexter Roberts, a talented country singer from Fayette, Alabama.
Roberts took the Voice stage Monday night for his Blind Audition and blew everyone away! While it wasn't mentioned that the 27-year old once competed on American Idol, a little research revealed some fascinating facts about Dexter's time on the show. Not only did Roberts compete on Idol, became a finalist and ultimately finished in 7th place.
As part of finishing in the Top 10, Roberts was invited to be a part of the American Idols LIVE! Tour in 2014. Unfortunately, he had to cut the tour short due to illness. While hunting turkey in Kentucky shorty after the Idol finale, Roberts was bitten by a tick and contracted Rocky Mountain Spotted Fever.
Even though his Idol journey ended prematurely, Dexter Roberts got a second chance when he auditioned for season 16 of The Voice. If there was ever any doubt that Dexter belonged on the stage, his flawless Blind Audition laid that doubt to rest. Just seconds into Roberts' rendition of Randy Houser's "Like a Cowboy," coaches Blake Shelton, Kelly Clarkson and John Legend simultaneously turned their chairs. When Dexter hit the song's final note, coach Adam Levine turned his chair in an act of solidarity with his fellow coaches.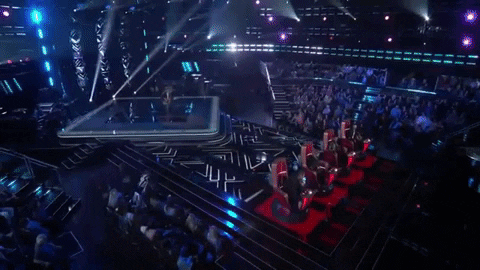 "You sounded beautiful," Coach John Legend told the singer. "Your low stuff was so rich and the baritone was beautiful. Then you hit the power notes at the end. Everything was perfect! I may not be an expert in country, but I know a great voice and I heard it today."
Knowing that coach Blake Shelton was an obvious choice for Dexter to make, Kelly Clarkson and Adam Levine pulled out all the stops in an effort to sway the country boy to their side.
"I want you to think right now about two things. One…strategy. Who is going to have all the country singer's that you're going to be up against on this show? Because half the teams go home right off the top in the Battles," Clarkson argued. "Two…think beyond what everyone else does on this show. Think about Kelly Clarkson."
But, the effort was in vain as Roberts chose to be mentored by fellow country boy Blake Shelton. Watch Dexter Roberts' full Blind Audition in the video below!