All Your ACM Awards Questions, Answered
You've seen the chatter online…the 2019 ACM Awards are coming up, and everyone's looking forward to them. As a country fan, you're equally excited to watch the ceremony, but likely have a few questions about it.
So we've decided to help y'all out by compiling an extensive guide to answer any questions you may have about this year's ACM Awards. We're going to go in-depth in this one, listing everything from the channel airing the ceremony to the all-star collaborations you can't miss.
Go ahead and search through our guide below to find the answer to your ACM Awards-related question!
When Are The 2019 ACM Awards & What Time?
This year's ACM Awards will take place on Sunday, April 7. The awards will air at 8 PM EST and 7 PM CST, with a delayed broadcast taking place for folks who live in the PST time zone.
So if you have friends that live out on the West Coast, don't ruin the awards by spoiling the names of the winners on social media. It's tempting, we know!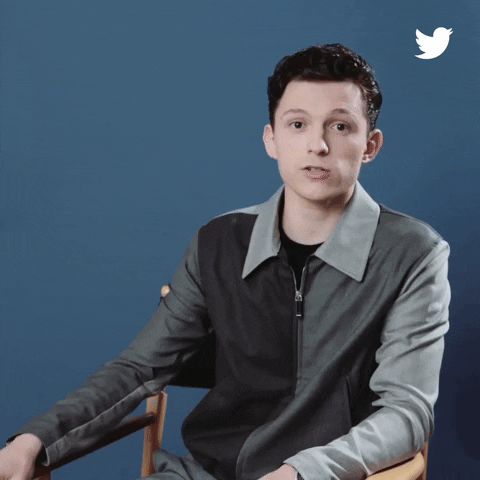 Where Do The Awards Take Place?
For the fourth year in a row, the ACM Awards are taking place in the fabulous city of Las Vegas, Nevada! This marks the second consecutive year that the awards will be hosted at the MGM Grand Garden Arena.
DoDon't Miss The 54th ACM Awards hosted by Reba McEntire at the MGM Grand Garden Arena on April 7th! More info at https://t.co/Z6yLmofoPj pic.twitter.com/GnZxAkMkBY

— CMT After MidNite (@aftermidnite) April 2, 2019
The MGM Grand Garden Arena has been a longtime home of the ACM Awards, previously serving as its host location from 2006-2014.
Which Channel Are The Awards On & Can I Watch Online?
You can catch the 2019 ACM Awards on CBS if you have cable or satellite. If you want to watch the awards online, you can do so through the CBS All-Access program, which offers a one-week free trial.
When & Where Can I Watch The Red Carpet Stream?
Red carpet coverage starts long before the ACM Awards kick off. You can find a red carpet stream through ET, which starts at 5 PM EST, 4 PM CST, and 2 PM PST. Also be on the lookout on social media, because there may be some streams floating around on there as well.
If you can't come across a red carpet stream, keep checking artists' social media profiles. They often post what they're wearing before the ceremony kicks off, and some even offer a behind-the-scenes look at how they get ready for the awards!
Who Is The Host?
The host of the 2019 ACM Awards is Reba McEntire! This is McEntire's second consecutive year hosting the ceremony, but she's no newbie. She hosted the show many times in the past, sometimes with a co-host and sometimes solo.
Who's up for a fun game of Reba or Not?! @DBradbery, @JimmieAllen, @lindsayell, and more are making their best guesses as to which host said which phrase at the #ACMawards. pic.twitter.com/zHiXWagXUH

— ACM Awards (@ACMawards) April 4, 2019
In fact, McEntire's first time as the host of the ACM Awards was way back in 1986 when she was joined by Mac Davis and John Schneider.
Who Will Be Performing?
It seems that the ACM Awards has a jam-packed lineup this year. From up-and-coming stars to traditional country favorites, the lineup features artists that all generations are sure to enjoy.
.@carrieunderwood, @blakeshelton and more are set to deliver show-stopping performances at the #ACMawards!https://t.co/l6pC9ww7eq

— Entertainment Tonight (@etnow) April 2, 2019
Here's the full list of performers:
Luke Bryan
Blake Shelton
Keith Urban
Old Dominion
Jason Aldean
Dierks Bentley
Brooks & Dunn
Brothers Osborne
Kane Brown
Brandi Carlile
Eric Church
Kelly Clarkson
Luke Combs
Dan + Shay
Florida Georgia Line
Khalid
Miranda Lambert
LANCO
Little Big Town
Ashley McBryde
Reba McEntire
Maren Morris
Thomas Rhett
Chris Stapleton
George Strait
Carrie Underwood
How Many Collaborations Are Scheduled?
Not all of the artists you see listed above are singing on their own. Others are getting a solo spot but also will have the chance to collaborate with another artist.
The #ACMawards just got BIGGER with all-star collabs! ✨ @kanebrown & @thegreatkhalid, @Jason_Aldean & @kelly_clarkson, @DierksBentley & @brandicarlile, + more! PLUS ACM Flashback moments honoring classic country hits return! Tune in Sunday, April 7 at 8/7c LIVE on @CBS. pic.twitter.com/7wak9eDs23

— ACM Awards (@ACMawards) March 26, 2019
In other words, there are a lot of can't-miss collaborations scheduled for this year's ACM Awards! Here they are:
Jason Aldean & Kelly Clarkson
Dierks Bentley & Brandi Carlile
Eric Church & Ashley McBryde
Dan + Shay & Kelly Clarkson
Florida Georgia Line & Jason Aldean
Maren Morris & Brothers Osborne
Kane Brown and Khalid
Brooks & Dunn & Luke Combs
George Strait & Miranda Lambert
Who Are Some Of The Main Nominees?
We won't list all of the nominees here for you, but we'll give you a brief rundown. If you want to see the full list, check out the ACM's website here.
The five artists up for the coveted Entertainer of the Year category this year are Luke Bryan, Keith Urban, Kenny Chesney, Chris Stapleton, and Jason Aldean. Aldean has won the category for three years in a row, so his chances look good this year as well.
Stapleton and hit country duo Dan + Shay are the most-nominated artists of the bunch, with six nominations each.
Technically, Dan + Shay's Dan Smyers has the most nominations of all, as he has four additional nominations as a producer and songwriter, bringing his total number of nominations to ten!
Are There Any Previously Announced Winners?
Three ACM Award winners were previously announced online before the awards aired. Those winners were in the New Male Vocalist of the Year, New Female Vocalist of the Year, and New Vocal Duo/Group of the Year categories.
Carrie Underwood called all of the winners to reveal the news and congratulate them, with those lucky artists being Luke Combs, Ashley McBryde, and LANCO.
Also prior to the awards, it was revealed the Aldean would be the recipient of the prestigious Artist of the Decade Award. The award recognizes Aldean's influence on country music over the past decade and all he has accomplished in that time.
Truly honored to be receiving the @ACMawards Dick Clark Artist of the Decade Award this year. Just wanna thank Country Radio & the Country Music fan base for all the support over the years! This is the proudest moment of my career & I hope we're just getting started!? #ACMawards pic.twitter.com/MarLmX9qT7

— Jason Aldean (@Jason_Aldean) March 6, 2019
With such a big award already attached to him, Aldean really does seem like the perfect candidate to win the ACM's Entertainer of the Year Award yet again this year. Watch part of his acceptance speech from last year's awards below.
There you have it folks! Hopefully we were able to answer any questions you had about the 2019 ACM Awards. Now all that's left for you to do is watch the show and enjoy it!