Beginning his music career as a songwriter to legendary artists such as Elvis Presley, Eddie Rabbitt made a name for himself quickly through his skillful song-writing matched with high-energy beats. While he had many hit singles, his 1980 track, "I Love a Rainy Night," quickly became his signature song upon release.
On This Day – March 7th 1981. Billboard's Hot ? has Molly Hatchet's The Rambler #92 (debut), Loverboy's Turn Me Loose #48, The Alan Parsons Project's Games People Play #18, REO Speedwagon's Keep On Loving You #4 and #1 belonged to Eddie Rabbitt's I Love A Rainy Night ? pic.twitter.com/ii0HdEeQCP

— Mitch Lafon (@mitchlafon) March 7, 2018
Rabbitt performed his timeless classic live in Branson, Missouri apart of the Branson Music Factory live special. Rabbitt sang his heart out to iconic lyrics, "watch the lightnin' when it lights up the skies," as the stage literally lit up around him.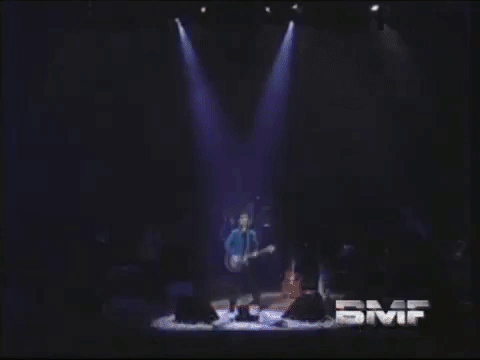 "I Love a Rainy Night" was released in 1980 and quickly soared to number one on Billboard's Hot Country Songs, Billboard's all genre Hot 100, and Billboard's Adult Contemporary chart. The song has since been certified Gold with sales exceeding one million units.
You can watch Eddie Rabbitt's riveting performance of the timeless classic in the video below and be sure to let us know what you think in the comments!