When Garth Brooks and Kent Blazy wrote "If Tomorrow Never Comes" we doubt that they ever imagined it would be a wedding song even though they wrote it for their wives.
"When we got together to write it, we were just writing a song for our wives," Blazy said of the 1989 song that appeared on Brooks' debut album. "You pray for a song as a songwriter that touches people's hearts… but going through what we did, it's a comforting thing to let her know at the time how I felt about her. The song every year grows even more over the years. Sometimes I hear it on the radio while driving and I have to pull over because I get emotional."
For most brides, the traditional father-daughter dance during the wedding reception is one of the greatest highlights of her big day. But, one dad wanted to make his daughter's day memorable by turning his speech into a performance she would never forget.
In 2007, the father of the bride, Gabe Rigano, decided that "If Tomorrow Never Comes" would be the perfect song to sing to his daughter on her wedding day. The beautiful moment was captured on video and posted to YouTube. In the video we see Rigano stand in front of the wedding guests and begin to sing the popular lyrics to his daughter, Francesca. The bride, who is seated with her new husband and bridal party, immediately bursts into tears.
As the second verse begins, the television personality and karaoke singer from Ontario makes his way to his daughter and sings the song directly to her.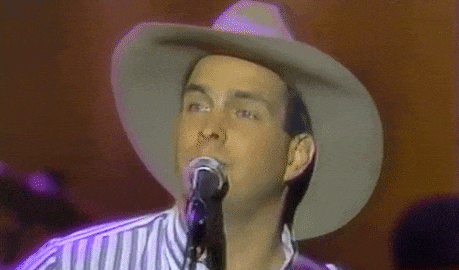 'Cause I've lost loved ones in my life 
Who never knew how much I loved them 
Now I live with the regret 
That my true feelings for them never were revealed 
So I made a promise to myself 
To say each day how much she means to me 
And avoid that circumstance 
Where there's no second chance to tell her how I feel
Get out the Kleenex and watch this memorable wedding moment in the video below.