No One Is Safe From Internet Trolls
No matter how beloved a celebrity is, all have been forced to face their fair share of criticism. Social media makes it even easier for mean-spirited people, as they hop online to fire off statues and tweets that poke fun at famous figures.
These mean comments have served as the basis for what is one of the most popular bits in all of late night television…Jimmy Kimmel's "Mean Tweets."
Over the years, we've seen a number of celebrities sit down and read some of the harshest things that people have said about them online. Country stars certainly aren't immune to criticism, meaning that usually a couple of artists show up in every "Mean Tweets" edition.
Country Stars Fall Target To Tweets Too
In fact, Kimmel has even churned out three special country versions of "Mean Tweets," with the first featuring stars such as Carrie Underwood, Brad Paisley, and Willie Nelson.
It's been a while since Kimmel released a country "Mean Tweets" bit. But those who find some amusement in watching their favorite country stars get roasted are in for a treat.
Recently, Kimmel debuted a new "Mean Tweets" video, this one being the fifth installment in his "Music Edition" version of the series. In what may be the cruelest rendition of "Mean Tweets" to date, artists such as Elvis Costello and Miley Cyrus read off the nastiest things people have said about them online.
Luke Was Not Ready For This…
Country music was represented in the bit by Luke Bryan and Luke Combs. Bryan is no stranger to "Mean Tweets" videos, having appeared in them in the past.
Still, nothing could have prepared Bryan for what one Twitter user had to say about him. They said he looked like a horse-toothed what??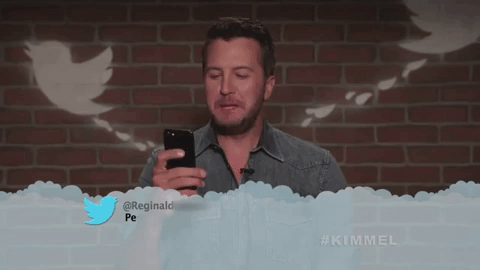 Another country connection came through Gwen Stefani, who is famously dating Blake Shelton. She was actually the first star featured in the video!
Getting Things Started With Gwen
The mean tweet at Stefani's expense was one of the most tame, but it was still pretty cruel. It only set the tone for the brutality that was going to unfold throughout the bit.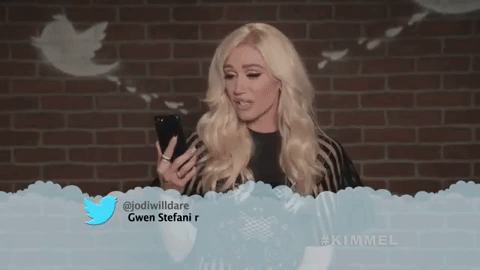 Thankfully, all of the stars took things in stride, with some even joining in to poke a little fun at themselves.
If you'd like to see the harsh things the internet has to say about the two Lukes and many other music stars, check out the "Mean Tweets" video below. Be warned, inappropriate language is used throughout.
Which one of the tweets do you think was the most cruel? We're still trying to get over the one that was aimed at Luke Bryan!