Practical grain storage building used by farmers from coast to coast are finding a new role as viral video makers. The unrivaled acoustics of the grain bin provides the perfect stage for singers, some of whom have shared their talents online.
In 2018, an Alabama mom went viral when she shared a video of herself singing the classic hymn "How Great Thou Art" inside of an empty grain bin. The unsuspecting vocalist never dreamed that she would become one of the biggest internet stars of the year, but it turns out that she was onto something.
Following Jenny Mann's viral video, others started following her lead with their own grain bin performances. One Kansas man took things to another level when he invited an entire college choir to sing inside his newly build grain bin. Nearly 50 students from Bethel College in Newton, Kansas, made the journey to Derek Klingenberg's farm where they delivered one of the most haunting renditions of the Appalachian spiritual "Down To The River To Pray."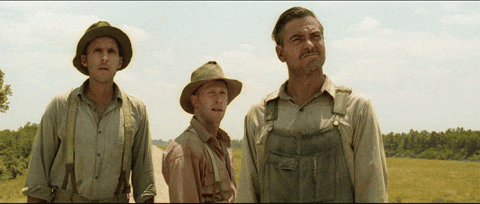 The decades-old song was popularized in 2000 when Alison Krauss lent her rendition to the movie "O Brother, Where Art Thou?" The multi-platinum soundtrack introduced a whole new generation to the sounds of Appalachia. Ralph Stanley, Gillian Welch, Emmylou Harris, The Whites, Ralph Stanley and other joined forces on the album that would dominate the 2002 Grammy awards and cement itself as one of the most popular movie soundtracks of all time.
The Bethel College Choir's rendition of "Down To The River To Pray" is unlike anything you've heard before. The chilling acoustics of the grain bin paired with the group's immaculate vocal harmonies makes the choir's cover of this popular tune one of our favorites.
Hear the Bethel College Choir sing "Down To The River To Pray" in the video below.