Carrie Brings Things Full Circle
Ever since she won American Idol, Carrie Underwood has been charming us with her beautiful voice.
Although Underwood has moved us to tears and given us chills many times before, one of her greatest performances was at the Grand Ole Opry in 2012. And it was while she was singing a song in honor of one of her personal role models and inspirations.
As Underwood shared with the crowd, there was one major country music artist who inspired her to chase her musical dreams. That artist was Alan Jackson, who was also the first person that Underwood ever saw in concert. 
In honor of the important role Jackson played in her life, Underwood decided to sing his number one hit from 2003 called, "Remember When."
The Real-Life Feelings Behind The Song
Written by Jackson himself, the song serves as a fond reflection back on his life and relationship with his wife, Denise.
Underwood sounded just like an angel as she sang the lyrics that devoted country fans know by heart. 
The one word we think of every time we listen to her heavenly rendition of the tune is "breathtaking."
The crowd was deeply moved by Underwood's touching performance, as you can tell by the warm round of applause they rewarded her with. She sounded so lovely that we're sure they never wanted her to stop singing.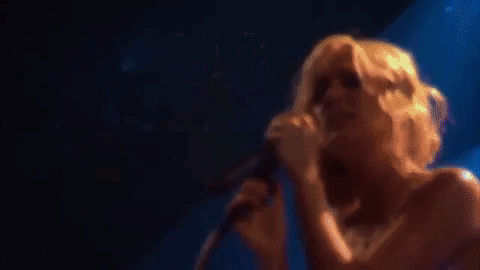 Prepare To Have Your Breath Taken Away
You'll definitely want to listen to Underwood sing "Remember When" again and again. So go on and do just that by tuning in to the video below.
We're so glad that Jackson helped inspire Underwood to chase her dreams as a country star, because now the world gets the chance to enjoy her gorgeous voice.
Even though many years have passed since this performance, it's still one of Underwood's most memorable Opry appearances to date. And it's easy to see why…