Carrie Underwood is back with a new music video for "Southbound" that is jam-packed with summer party vibes! The video was released Saturday, June 8, and is sure to become a go-to summer anthem.
With the help of her family and friends, Underwood filmed footage for the video that included backstage clips from her current Cry Pretty tour and a summer cookout that gives fans a glimpse of what it's like to party with the American Idol champ. From water balloons and cornhole to swimming and s'mores, it's evident that Carrie and her crew know how to have a good time.
One of our favorite clips from the video shows Underwood's 4-year-old son chasing her around with a water gun, giving us a glimpse into her life as a mom.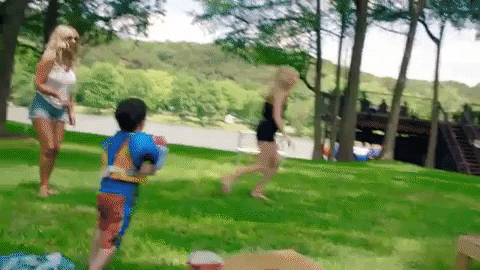 The video's release come just days after Carrie dominated the CMT Music Awards by adding to her already impressive stash of the fan voted awards by taking home trophies for Video of the Year for "Cry Pretty" and Female Video of the Year for "Love Wins." After accepting her first award of the night during the live televised broadcast at Bridgestone, Underwood made her way to the iconic Nashville Parthenon to perform "Southbound" in front of an energized outdoor crowd.
Watch Carrie Underwood's official music video for "Southbound" below.