There are a lot of reasons to celebrate for Carrie Underwood and her family! One month ago, the "Jesus, Take the Wheel" singer and her husband Mike Fisher welcomed their second son, Jacob Bryan Fisher. The couple announced Jacob's birth on social media, saying, "Jacob Bryan Fisher entered the world in the wee hours of the morning on Monday," Underwood revealed on Instagram. "His mom, dad and big brother couldn't be happier for God to trust them with taking care of this little miracle! Our hearts are full, our eyes are tired and our lives are forever changed. Life is good."
While Carrie is adjusting to being a mom of two, her husband and retired hockey player Mike Fisher was recently honored by his former team, the Nashville Predators. During the ceremonial night, Fisher and his son Isaiah had the honor of dropping the game's first puck. It's safe to say that little Isaiah stole the spotlight from his dad during the event.
The American Idol champ and her family have another reason to keep the celebration going. A few days ago, Carrie and her family and friends gathered to celebrate Isaiah's 4th birthday, even though his actual birthday wasn't until Wednesday (February 27). The celebration featured an adorable cake featuring Isaiah's favorite movie characters…the Muppets.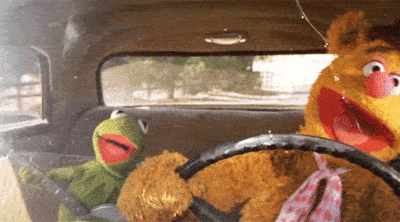 It was created by Underwood's best friend and baker extraordinaire, Ivey Childers. The masterpiece featured a giant replica of Kermit the Frog chilling atop a cake shaped like the number 4 which was covered in polka dots and various characters from the Muppets franchise like Miss Piggy, Rowlf, Animal, Gonzo, Beaker and the Swedish Chef.
As if Isaiah's cake wasn't enough, the celebration got even better when Isaiah's famous mommy performed one of the greatest versions of the Happy Birthday Song that you'll ever hear…thanks to a helium balloon. On Wednesday (February 27), Mike Fisher shared an adorable video of Carrie sucking helium out of a giant yellow balloon before turning to Isaiah and singing a soulful, hilarious rendition of Happy Birthday. Isaiah's obvious delight with the performance is pure gold!
It's worth noting that the video was also our first glimpse of baby Jacob since his birth!
Check out Carrie singing "Happy Birthday" in the video below!