Brantley Gilbert's Stage Gets Crashed By Tiny Fan
It isn't an uncommon occurrence for country stars to invite fans to join them up on stage during a performance.
Sometimes these artists engage in a duet with their lucky fans, giving them their own chance to stand in the spotlight.
But one young boy who was lucky enough to share the stage with Brantley Gilbert didn't end up sharing the spotlight. Instead, he stole the entire show away from Gilbert, and the crowd went absolutely wild.
An Entertainer In The Making
Gilbert brought the boy up on stage to sing his hit song "Bottoms Up," and man did the kid deliver! He belted the lyrics out at the top of his lungs, leaving Gilbert visibly impressed.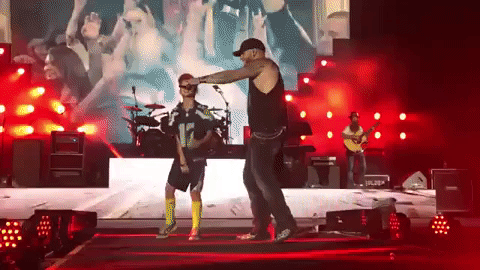 Once Gilbert took the microphone back, the boy didn't just stand there and watch.
He ran up to the people at the front of the stage and gave them all high fives, one of the biggest tricks in the book for seasoned entertainers.
Hyping Up The Crowd
When the boy made his way back to the center of the stage Gilbert handed him the microphone once more, and he didn't disappoint.
When the boy finished singing, Gilbert threw his hands up in a celebratory motion before he leaned over and said something to him.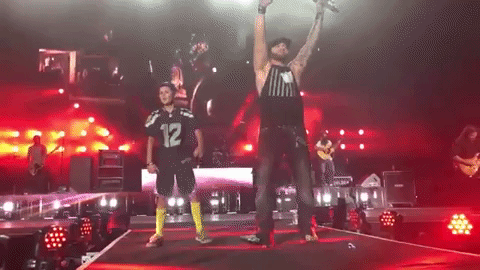 "Goodnight everybody!" The boy shouted, and if you thought that the crowd went crazy before, they kicked it up two notches when he said that.
No wonder Gilbert was so impressed by this young fella! Check out his show-stopping moment in the video below.