More than 25,000 attendees at the 2018 Watershed Festival held in Gorge Amphitheater, WA featured something for everyone who loves country music.
Billed as the biggest three-day Country Music Fest in the Northwest, the three-day festival included Clint Black, Dustin Lynch, Big & Rich, Brad Paisley, Brantley Gilbert. Blake Shelton and many more.
Biggest Surprise Wasn't Scheduled
Perhaps one of the biggest hits of the event was an unscheduled appearance by a special guest.
She's not exactly country music, but she's very close to one of the biggest stars, so that counts for something.
Gwen Stefani, Blake Shelton's constant companion, took the crowd by surprise appearing on stage about midway through her heartthrob's headline act.
Stefani Steals The Show
Though Blake was definitely a favorite that evening, the crowd's reaction to the No Doubt singer's emergence on stage was met with deafening applause and screams of approval. Stefani stole the show.
Stefani did not disappoint. She shared video of her performance on her Instagram page sharing the highlight of the evening for many.
 Sealed With A Kiss
Shelton seemed just as happy to see Gwen as the crowd. He congratulated her with a playful kiss before she wowed the audience with "Hollaback Girl."
"THAT just happened!" Shelton followed up. "This is a country music concert and you're supposed to be sitting down in white chairs…"
Obviously, there was more than country going on at this concert and there were no white chairs in sight!
Watch Stefani command the crowd and give these country concert goers a whole lot more than they bargained for!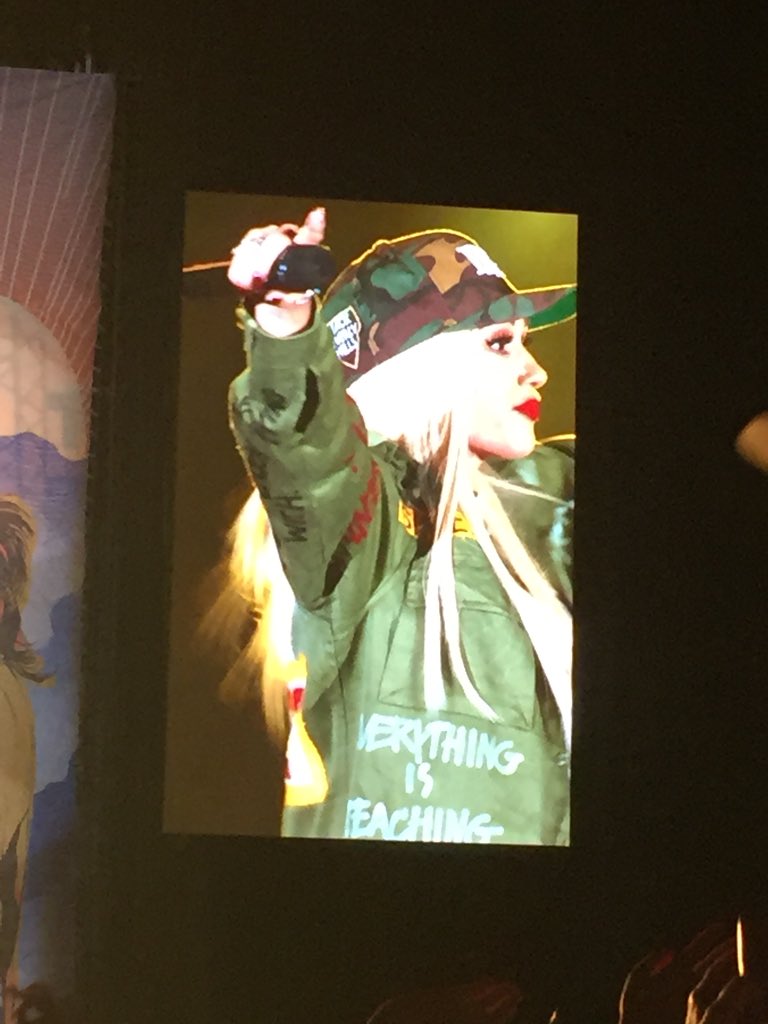 Shelton has previously said that bringing Stefani on stage with him is "the worst thing I could have done" because it made him look terrible!
"Literally 40,000 were jumping up and down. I mean, that's probably what it's like at real concerts, but I was like 'Whoa. What's going on?' People were so excited to see her," he said.
Watch him tell that story below.